Actress
Adult Jazz
Adult Jazz return with a new record on May 20, Earrings Off!, and they've shared a captivating video for the title track. Adult Jazz's Harry Burgess discusses the track saying, "it's about about an idealized gender archetype that we all carry around in the back of our minds. Even to subvert it, the archetype has to be firmly present in you. No one is immune to gender shame, immunity is curated and learnt, and often arrived at intellectually through lots of unlearning."
"Earrings Off!" video director Sam Travis describes the video saying, "it's a singing sculpture. A bit like Greek statues and a bit like trophies for young athletes. They're the things that enshrine and embody a really stereotypical maleness, but they're trapped and confused, singing a song for a future without those things." Sam Travis also directed the video for the previously released first single from Earrings Off!, "Eggshell."
Following their acclaimed debut Gist Is, Earrings Off! finds Adult Jazz confidently veering into more electronic territory with elasticated beats and harsh vocal experimentations riding alongside off kilter horn arrangements and treated string sounds, all shaped by the band's inimitable and unpredictable songwriting. Earrings Off! is the sound of a band breaking away from the crowd, and being all the better for it.
Earrings Off! is an ambitious sonic and visual exploration into the gendered body, propelling Adult Jazz into a fascinating new direction. The title came from a story about Harry's brother when he was younger. At the age of 6, he was given a gold sticker for some schoolwork. He and a male friend put them on their ears. A dinner lady said they, "looked like a couple of pretty girls." "Naturally, he kicked her in the shins. I mean how dare she? Both her comment, and the resulting response are at the crux of the record."
Adult Jazz first appeared back in 2013, amid a flurry of praise surrounding their joyous and addictive debut single "Springful." Their unanimously revered debut album Gist Is followed in 2014, self-released on their label Spare Thought, with The Sunday Times calling it "utterly riveting" and the NME and The Line Of Best Fit both naming it their album of the week. Gist Iswas a startling and mesmerizing voyage from start to finish, taking a labyrinthian, fragmented pop-not-pop path, incorporating songs within songs, while maintaining a sense of humor through some of its complex themes surrounding religion, gender and the human condition.
Following the release of Gist Is, the band went on to play tours around Europe as well as festivals including Latitude, End of The Road, CMJ and Iceland Airwaves. The latter was attended by none other than Bjork, who was moved to write about Adult Jazz as ones to watch for Art In America Magazine. David Byrne followed suit and asked them to play at last year's Meltdown festival with Young Marble Giants, while further endorsements came from diverse remixes by Oliver Coates, Happa and a very rare re-work from Shabazz Palaces.
Contact: Sarah Hogan shogan@motormouthmedia.com
Adult Jazz - Earrings Off!
AG Cook
Alexis Taylor
Andy Stott
Too Many Voices is the fourth album from Andy Stott, a follow-up to 2014's Faith in Strangers. It was recorded over the last 18 months and sees a diverse spectrum of influences bleed into 9 tracks that are as searching as they are memorable.
The album draws for inspiration from the fourth-world pop of Japan's Yellow Magic Orchestra as much as it does Triton-fuelled Grime made 25 years later. Somewhere between these two points there's an oddly aligned vision of the future that seeps through the pores of each of the tracks. It's a vision of the future as was once imagined; artificial, strange and immaculate. Full of possibilities.
The album opens with the harmonised, deteriorating pads of the opening Waiting For You and arcs through to the synthetic chamber-pop of the closing title track, referencing Sylvian & Sakamoto's Bamboo Houses as much as it does the ethereal landscapes of This Mortal Coil and Dead Can Dance. In between, the climate and palette constantly shift, taking in the midnight pop of Butterflies, the humid, breathless House of First Night and the endlessly cascading Forgotten.
Longtime vocal contributor Alison Skidmore features on half the tracks, sometimes augmented by the same simulated materials; voicing the dystopian breakdown on Selfish, at others surrounded by beautiful synth washes, such as on the mercurial Over, or the dreamy, neon-lit New Romantic.
It's all far removed from the digital synthesis and the abstracted intricacies that define much of the current electronic landscape. The same cybernetic palette is here implanted into more human form; sometimes cold, but more often thrumming with life.
Contact: Judy Miller Silverman
Animal Collective
At the beginning there were two of them - Avey Tare and Panda Bear - banging drums and tweaking synths in their bedrooms, singing strange and sometimes heartbreaking songs about imaginary friends and childhood pets. Carried along by washes of squalling feedback, the music was noisy, and it was weird, but it was, at heart, pop music. This was the start of Animal Collective. For fifteen years Dave Porter (Tare), Noah Lennox (Bear), Brian "Geologist" Weitz and Josh "Deakin" Dibb have been rewriting the musical map, their line-up and aesthetic shifting with each astonishing release as they continue their pursuit of a new psychedelia. Their wild path has taken them from cramped concrete basement shows and forest floor singalongs to immersive installations at the Guggenheim and performances to millions on national television. So where now from here?
"Caveman circles", says Lennox, discussing the vision for their eleventh full-length album, Painting With; "Caveman circles, the first Ramones record, early Beatles and electronically produced. I think that was kind of our starting point". Dizzyingly upbeat and gloriously realised, their latest LP bounces and pops with an urgent, ecstatic energy, propelled by polyrhythmic beats and gurgling modular synth, with Lennox and Portner's vocals gleefully falling in and out of syncopation and off-kilter harmony. The songs are as experimental and deeply textured as anything that has come before but sound as sharp and snappy as chart hits, finding the band at both their most minimal and most ambitious: "The idea with cavemen was about being more primitive - the way we sounded when we were first playing together in New York" says Portner. "I feel like what we were doing with the last record [2012's Centipede Hz] was something a little more complicated. This time we wanted to strip it down and simplify it, like techno and punk… And then put the Animal Collective filter on it all."
Working as a trio, Portner, Lennox and Weitz began trading demos in early 2015, pursuing a goal of what Portner calls "really short pop songs: no B.S, get in, get out material…" The three met up in Asheville during that Spring and began exploring the songs together. "I feel like lyrically there's some really tough stuff" says Lennox, "but the intention was for the songs to have the spirit of trying to work things out. To make things better." The group made a conscious decision not to tour the songs first in an attempt to keep them fresh, something Weitz found to be "a freeing process. That shift in perspective contributed to how much space is on the record."
Recording took place in the legendary EastWest Studios in Hollywood, home to sessions by The Beach Boys and Marvin Gaye. Making the space feel like home was essential: they lit candles on lily pads and projected a two-hour reel of dinosaur movies - spliced together by Dave's sister Abby - on a constant loop. A baby pool was set up to help add to the vibe of the room, but the group soon discovered it sounded amazing when thudded and treated with effects. "Everything sounded good in that room" says Weitz.
You can hear it. Everything about Painting With feels crisp and direct as though delivered in super high-definition Technicolor; the pitter-pattering handclaps of Lying In The Grass, the delirious arcade-hall rave of Burglars, the galloping bass and piano of the radiant On Delay - even Bea Arthur's introduction to Golden Gal seems to shimmer. The interplay between Avey Tare and Panda Bear's vocals (recorded while sat on high pedestals to lend the singing an "airy" quality) is brought front and centre with an uncharacteristic clarity: "With the vocals, it's not like a typical call and response or harmony." says Lennox, "It's like two voices become one. Without one singer it doesn't really work the same way. They dance with each other." Portner interrupts: "Both vocals are meant to complete one thought". The band put much of this down to their close collaboration with engineer Sonny Diperri: "He played a big part in how the vocals sounded. We didn't put a lot of effects on the voices like in the past… We tried to be really careful about reverb, to not make everything washed out. When there is echo on the album almost everything is acoustic reverb. It attests to the greatness of those old studios - it's cool you can record in your apartment, plenty of great music has been recorded that way, but there is something to say about the time that went into crafting these rooms. It feels like a lost art form."
In their search for more organic sounds, the trio challenged themselves to incorporate elements they usually find off-putting, either structurally or sonically "I remember specifically we brought up saxophone and brass instruments" recalls Portner. They enlisted the services of multireedist Colin Stetson - whose resumé includes collaborations with Arcade Fire, Godspeed You Black Emperor, Bon Iver and Tom Waits - to appear on the album's rapturous, swirling opener, FloriDaDa, an ode to breaking boundaries and not seeing any separation in people or places: "We were huge fans of Colin's and the sound that he has is super unique. We don't notate a score for somebody, so it was cool to have him come in and lay down a bunch of ideas while the song was playing". After discovering John Cale was a fan of their music, the group invited him down to the studio to record drones for Hocus Pocus - a slow-burning collage of stroboscopic vocals and bleeping, squelching modular synth that gives way to delirious release. Discovering the song wasn't in a key the viola could be tuned for came as "a happy surprise" as they found themselves working with Cale's material in new and exciting ways, his bowed tones and electronic manipulations forming a hypnotic transition into the beautifully sun-warped Vertical.
It's just that that kind openness to playing with expectation and experimenting with form that lies at the heart of this personal and human album. "When we were doing (2007's) Strawberry Jam, I thought it would be cool to literally rename ourselves The Painters." recalls Portner, "Everyone kind of rolled their eyes at that one. But Noah brought the idea back [this time]. We talked about painting - cubism, Dada, these distorted ways of looking at things…" It's all there in Painting With: the sound of artists finding vivid new ways to shape their ideas and challenge their own conventions, creating music that is at once startlingly fresh and still recognisably, uniquely Animal Collective.
Ash Koosha
I AKA I is the first album that Iranian-born, London-based electronic musician Ash Koosha has released on Ninja Tune and it is, by some distance, his best work yet. Koosha, lauded for his "mind-bending electronic music" (Pitchfork) and "intimate, elegantly fractured, beat-driven music" (The Guardian) has received support by the likes of Run The Jewels, Empress Of and FACT via their LPs of the year for "Guud". Koosha has also had to cope with a brief imprisonment for his music and seeking asylum in the UK, where he lives as an exile, unable to return home. He prefers, though, to concentrate on his art and, with I AKA I Koosha's experimental drive solidifies into remarkable achievement, sitting somewhere between Amon Tobin and Flying Lotus and sharing qualities with the likes of Arca and The Haxan Cloak but sounding like no one but himself.
Fascinated for many years by his own synaesthesia (the ability to 'see' sound), Koosha has tried to systematise this ability by treating sound "like a physical matter which can be broken down, liquified, rescaled or spatially positioned." Working mainly with his own field recordings, treating each sampled source as a physical object, Koosha squeezes, stretches, distorts and moulds units of sound before using a background in classical music—both Persian and Western—gleaned from his time at the Tehran Conservatory of Music to structure and shape the result into affecting, original and often beautiful movements — a process he calls "finding geometry in sounds."
The results are nothing less than stunning. I AKA I, Koosha says "is about transformations in psychology and technological advancements- the result is always the same humans in the end." The twenty two tracks across its forty six minutes feel less like separate entities than part of a bigger structure, but the structure itself is constantly informed by its parts, a kind of jazz aesthetic with none of the sounds or cliches of jazz: "I don't police the sound particles," Koosha says. "I let their behaviour surprise me and deal with the chaos."
There's something of the renaissance man about Koosha. In his drive to let us see as he sees, Koosha is creating possibly the world's first virtual reality album, a "post music-video experience" of "I AKA I" that will be shown in 2016 using Oculus Rift headsets, ahead of their projected mass marketing. In addition, his first feature film, "Fermata," which features Colin Firth's son, Will Firth, is due for release next year. Koosha has weighty history here, the film in which he starred, No One Knows About Persian Cats, loosely based on his own experiences in Iranian underground music scene, won the Un Certain Regard Special Jury Prize at Cannes in 2009.
For now, let's focus on this incredible piece of music. As is often the case when you hear something new — something jagged, wild and alien but also beautiful and packed with a strange and scintillating soul — it's hard to find the words to express quite what it is that excites you. Best then to leave it to Ash Koosha himself: "For me this experience is not one imposed by the composer on the listener," he says, "but only the reflection of the listener's own emotions. The composer is only holding the mirror. What you see in the mirror is your own fears, angers, sentiments, and the alien yet tangible quality of such emotions."
Atlas Sound
Austra
"I don't think it's possible for me to write in a major key," says Katie Stelmanis, co-founder and lead singer of Toronto trio Austra. "I don't know why. It doesn't seem to factor in my brain."

It's not like the longtime vocalist and producer makes Anton LaVey references or has an austere demeanor. Quite the opposite. But on Feel it Break (Domino, Release Date), Stelmanis, drummer Maya Postepski and bassist Dorian Wolf have crafted a dark, danceable masterpiece suitable for both ritual incantations and clubs; an album hearkening back to the sleazier side of New Wave but still deeply rooted in Stelmanis's classical and operatic upbringing.

This confluence of classical and electronic has been at the heart of Stelmanis's career before there even was a career. At the age of 10, Stelmanis joined the Canadian Children's Opera Chorus, where she sang regularly for the prestigious Canadian Opera Company. While simultaneously learning viola and piano, Stelmanis pursued a career in opera, studying privately for four years while making plans to study the genre further in college.

A week before school started, with her calling seemingly mapped out, the singer made a decision that would affect her subsequent musical career. "I wanted to stay in Toronto and didn't want to live in Montreal," recalls Stelmanis. "So I decided to just not go to college, get a job, save up for five years and go on my first tour."

Spurred on by her production work for soundtracks for local plays, Stelmanis began immerging herself in electronic music. "I wanted to be able to write music for orchestras and with MIDI, you could just press 'Record' and bring up any instrument you wanted," says Stelmanis. "It took me years to not think of MIDI as a substitute for real instruments and as an actual electronic instrument." With new obsessions Bjork, P J Harvey and Nine Inch Nails weaving their influence, Stelmanis's goal was clear: "I wanted to make classical music with really fucked up, distorted crazy shit on there."

In 2008, after playing with Galaxy for three years, Stelmanis appeared on Fucked Up's The Chemistry of Common Life and released her debut solo album Join Us. Pinned as goth by everyone in Canada who didn't entirely know what goth was, the album, written and recorded entirely by Stelmanis, combined dark, yet poppy, synth melodies with the singer's operatic voice for what Chart Attack called "oddly beautiful and enchanting."
Through it all, Stelmanis remained fiercely independent, managing every creative, technical and business aspect of her career herself – she embarked on six self-organized tours in the past three years including an opening slot for CocoRosie – all while trying to thrive in a country not exactly receptive to her brand of music. "A lot of people didn't understand my first album," she says, laughing. "So I booked my own tour of Europe, where they seemed to be more open. But we were the most DIY you could possibly be. I just figured everything out by myself the whole time. That's always been my mentality. I was watching bands in Toronto that reached some level of success and they were booking their own tours, so I just thought, obviously I should book my own tours."

Three years later, Stelmanis's innate do-it-yourself ethos hasn't changed, yet with the addition of former Galaxy member Postepski (Princess Century, Trust) on drums and programming and former Spiral Beach bassist Wolf, the singer has created her best work to date. Written primarily by Stelmanis – "Most of the songs are finished in my bedroom," says the songwriter – and mixed by Damian Taylor (Bjork, The Prodigy, UNKLE), the album rests nicely with your Kate Bush, Bat For Lashes and The Knife albums, but also conjures up the seedier sides of early 1980s British New Wave (think the dirty alleys and after-hours clubs dreamed up by Japan and Soft Cell.) On their first single "Beat and The Pulse," Austra have created the warmest cold track of the year, a pulsating, synth-driven attack laced by Stelmanis's gorgeous, towering vocals.

"For me, music should be a release," says Stelmanis. "I used to write songs with the intention that people would listen to it in their headphones when they needed to escape. Now I keep the same mentality, but also want people to be able to dance and completely lose themselves in a more physical way. If I can emotionally stimulate the mind and the body through music, I'll feel like I've accomplished something significant."
Autre Ne Veut
Press Liaison: So you need some help getting this bio into shape.
ANV: Well, yeah. It's always a weird thing, presenting yourself.
PL: Okay, well let's start by talking about concrete stuff. You called the album Age of Transparency. Why?
ANV: It's marketing jargon. It's a term for the place we're in now—this place where the idea of truth and transparency has just become another way to sell things. I'm thinking of the album as the second in a trilogy—
PL: I'm glazing over at "trilogy."
ANV: —that deal with personal relationships in what seems like an impersonal time, or at least a time when every effort you make to by transparent is doomed to a certain kind of failure. Like, to me, transparency is never really about being transparent, but about trying to be transparent and falling on your face in the process.
PL: It's a little thinky. Can you give it more shape? What'd you do differently this time? What's the new ingredient in the Autre Ne Veut formula?
ANV: Well, I worked with a jazz combo, because I've been listening to jazz since I was a kid and wanted to experiment with it. For me, jazz has this instantly comforting presence; it taps into a comforting and old-fashioned image of the truth. So the jazz elements are there to give you this impression of emotional transparency but I kept flipping them and messing with them. I wanted to be this puckish, disruptive presence.
PL: Like Puck from Shakespeare?
ANV: What?
PL: Nothing. Anyway, all this is interesting, but it's a little complicated. I mean, they're interesting ideas, but people don't buy ideas—they buy stories.
ANV: [Long digression about "our personal relationship to the pseudo-privileged world of the Internet," "the Proustian wormhole that opens up when you try and describe an apple," the photos inside Paul McCartney liner notes.]
PL: All right.
ANV: I mean, there wasn't, like, an "a-ha" moment with the record.
PL: You didn't have some tearful conversation with a stranger on a public bus?
ANV: Pass.
PL: Okay. You float an idea.
ANV: I wanted to just be able to send out white pieces of paper that said "masterpiece" in all-caps, but the record company said it wasn't a good idea.
PL: It's not.
ANV: But I think it's interesting how Kanye West refers to himself as a "genius" often enough that people have started to take him at face value. When Kanye says it's a masterpiece, people think, well, maybe it is a masterpiece. It's projection, but it's accepted as truth.
PL: But you're not Kanye West.
ANV: No, that's perfect, keep it, thanks.
PL: What?
ANV: Sorry, I was getting Chinese.
PL: Oh. Where's your Chinese place?
ANV: Well, I moved recently, so I'm getting used to this new place. But the old place—it's weird. It was this ugly little counter with thick plexiglass on either side and pictures of the dishes taped to the walls. And all the pictures were miscolored and overexposed. And the food itself was bad. Like, with Chinese food, it's usually just okay, never actually great or terrible, and that's part of what's great about Chinese food—it's universally not-great.
But I felt a kind of loyalty to the place because of this older woman who worked there. She used to bless me. Like, with prayer hands. Whenever I picked up my order, she would put her hands together and bow and say something nice. I never understood her, but it always made my day, especially in the winter. You know, it just gets so dark so early. And some days I was just locked up in my room making music and she was the only person I'd see. So when I was packing up the old place, I kept thinking I should go and say goodbye to her. Not that we'd ever had a conversation, but it seemed like the right thing to do.
PL: So did you?
ANV: No.
PL: And how is the new place?
ANV: Well, the food is better, but it doesn't always taste that way.
Avey Tare's Slasher Flicks
The power to mislead is a gusty, adventuresome force, and Slasher Flicks by name alone is not what it appears to be. Scrambled horror film soundtracks? Not even remotely. A bunch of East Coasters making their quintessential LA album? No, more like escape from LA, say leather masked guitar-wielding Avey Tare (of Animal Collective), knife-wielding keyboard player Angel Deradoorian (of Dirty Projectors, Deradoorian), and the cannibal chief drummer and decaying grandfather Jeremy Hyman (of Ponytail, Dan Deacon). If LA is an environment to get lost in, as they claim, this group sewing roots in SoCal have become lost in the best way: relocating and reinventing sounds they're already skilled in making, sounds that as Avey Tare says, are not only regionally unrestricted but that "come from a place that's not human." In that, the Slasher Flicks' music is rather monstrous, like the band's love of horror comic books, and is audibly underpinned by Avey Tare's constant dedication to garage music distorted by miscreant artifice: Arthur Lee's LOVE, Misfits, and Cramps. Slasher Flicks' inaugural release undulates like a mirage: beyond the sonic space it creates, the band hopes it expresses something more synaesthetic, what they call "pure emotional space."

Slasher Flicks is uniquely its own "jazz power trio," but does find lineage in Avey Tare's history of collaborations outside of Animal Collective (i.e. Terrestrial Tones with Black Dice's Eric Copeland). Having composed the bones of these eleven songs on acoustic guitar, Avey Tare invited Deradoorian, to create melodic lines to flesh them out. Then, enter Hyman, whose backgrounds in painting and music proved his rare combo of flexibility and acuity, "free but structured". For Hyman, Slasher Flicks has been a fun challenge, in that it's the first time he's played without multiple drummers. Which makes sense while listening, because at times it sounds like he has ten arms drumming simultaneously. Pounding, danceable beats alternate with breezier percussion even if it's "hard to play soft" as Hyman says. The softer beats create dynamic, especially in the sweet pop jam "Little Fang," which the band describes as "clean guitars, soft everything and special smoke called 'PYT' blown into the tape machine shows off spirits conjured from sweeter worlds." The spirit of Michael Jackson's "PYT" was conjured for "Little Fang," yet many of the other tracks also embody the true spirit of this particular collective: Avey, Deradoorian, and Hyman's independent signature talents, collaged with openly acknowledged inspiration and influence, informs and sustains Slasher Flicks. One immediately recognizes Avey Tare's singular vocal styles and guitar riffs, Deradoorian's mellifluous singing and Eno-style modular synth moments, and Hyman's enervated drumming, but Slasher Flicks is densely layered and textured with completely new tones, moods, and notes.

And it is oddly jazzy—not literally but gesturally, procedurally—funk-jazz, rather, with expanded moments built in and plenty of prog improvisation harkening back to touchstones Weather Report, Soft Machine, Herbie Hancock (Head Hunters), even early Hall and Oates (War Babies). In keeping with the jazz vibe, the band recorded live and used only minimal overdubs; the live sound is key to Slasher Flicks' spooky dynamism. So while there are nightmarish moments peppering the lyrics and melodies, there's a sense of renewal, transformation through constant flux. As the band says, "happiness is just around the bend."
Basilica Soundscape
bEEdEEgEE
Blanck Mass
Blanck Mass is the solo project of Benjamin John Power. The Fuck Buttons musician has been making music under the moniker since 2010. His self-titled debut was released on Mogwai's Rock Action in 2011. Described by Fact Magazine as "simultaneously soothing and sweepingly grandiose, esoteric and surprisingly accessible", the album was an elegant, introspective departure from the stadium electronica he had become known for. In 2012, 'Sundowner' – the second track from the album – soundtracked the London Olympics Opening Ceremony. The song was chosen by Underworld's Rick Smith and performed by London's Symphony Orchestra to 900 million people worldwide.

Power's newest solo offering, Dumb Flesh, was written, produced and recorded by Benjamin in a number of different locations over the space of a year. It began life in Fuck Buttons' 'Space Mountain' studio, moved into a windowless attic space in Hatch End, North London, then was finished up at Ben's new home in Edinburgh. The geographical spread of the sessions is reflected in the shifting landscapes of the tracks and the ever-changing sound-palette used to realize Dumb Flesh as an expansive body of work.
As a work of art, Dumb Flesh is a comment on the flaws of the human form in its current evolutionary state. The frailty of the human body naturally became a resonant and inescapable part of the album's gestation. "We are at the mercy of our genetic heritage everyday. No matter how intelligent we are compared to other life forms, we're still made up of the same building blocks and things can go very wrong". In particular, the first single 'Dead Format' reflects upon this reality, whilst 'Atrophies' and 'Detritus' acknowledge the organic decay we will all inevitably succumb to.

The album went through myriad stages of completion before arriving at this definitive version. Benjamin elaborates "There must have been at least three occasions where I re-produced the whole thing, replacing instrumentation and experimenting with new machines until I was happy with where the evolution of the project had arrived. That's the difference between the subject matter of Dumb Flesh and the process of creating it; an end point can be reached. Saying that, I don't like to stick around in one place too long so we'll see where this leads to next."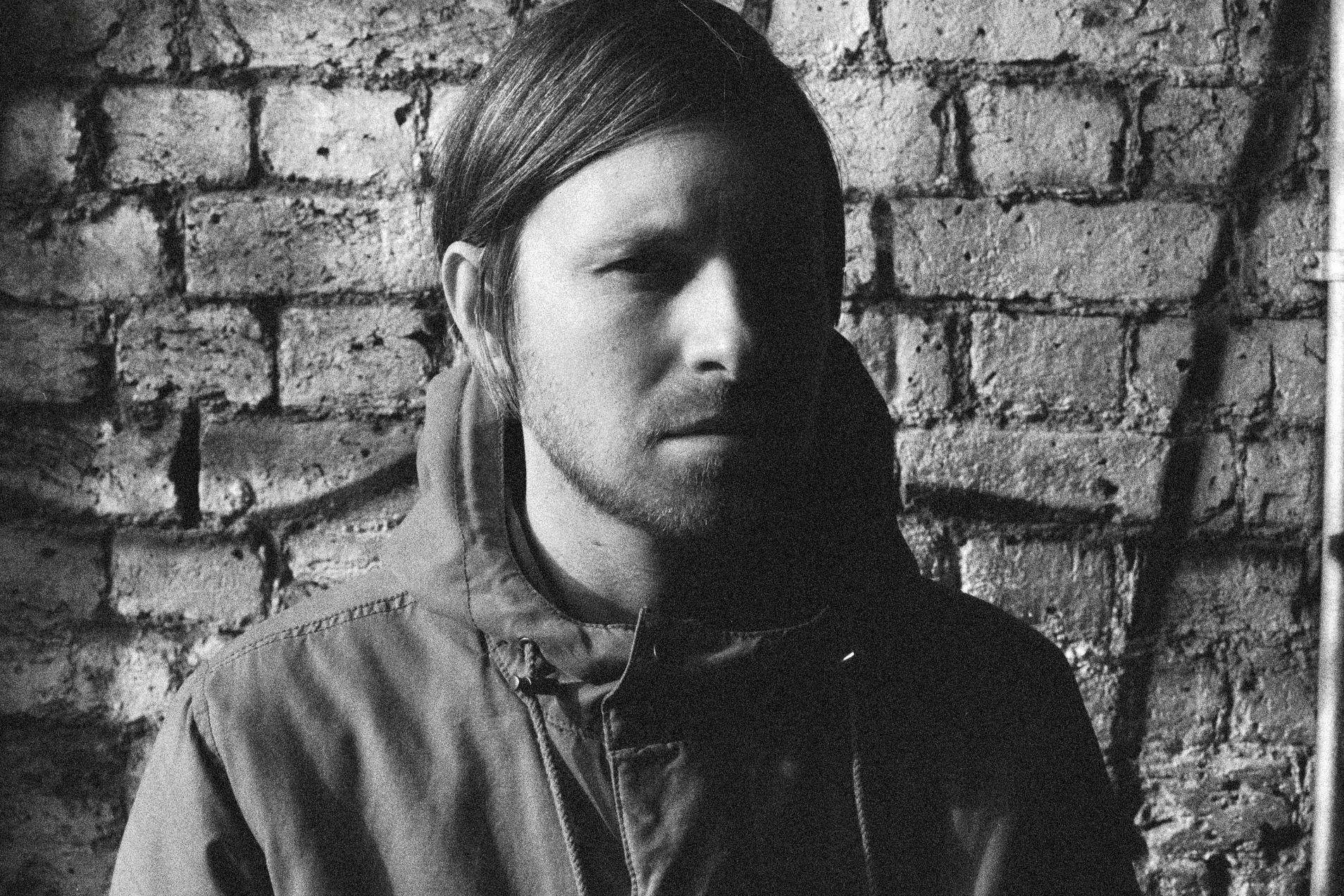 Boulevards
Jamil Rashad, aka Boulevards, is the embodiment of funk. Taking queues from pioneers such as Prince, Rick James, and Earth Wind & Fire, Boulevards seamlessly delivers cheeky, party-themed jams that range from raw and risqué to soulful on his debut LP Groove!
From an early age, Jamil's father, a R&B Radio DJ, exposed him to jazz, blues, and R&B. This pushed him to get involved in the city's local music scene early on in his youth. In his teens, he embraced the punk and metal scene in his hometown of Raleigh, NC; genres that would later go on to influence Rashad's songwriting by way of their tight technical precision and power. After an art school education and several stints in local bands, Jamil rediscovered and returned to his first true love: funk.
Boulevards evokes a spirit from a time that combined intricate production with a focus on rhythm and getting people back on the dance floor. With Groove!, Boulevards does just that. On tracks like "Patience," Rashad melds pop with vintage hip hop elements -- think Eddie Murphy meets The Sugarhill Gang -- and it just works. "Cold Call" introduces a slow hypnotic groove before a symphony of synths, creating a rhythmic cadence that stays with you even after the party is over. However, to give Groove! merit solely based on nostalgia would be a mistake. Groove! is not just a rework of a classic sound — it is an intelligent collection, an evolution to reign in a new era of funk – heard via the disco pulses on tracks like "Weekend Love" and "Up On Your Love," nodding to industry giants like Pharrell and Breakbot.
Bringing back producers Roller Girl! and Taste Nasa, who helped craft his critically received self-titled EP. Groove! delivers catchy songwriting, infectious bass lines, and plenty of hooks to keep you grooving until dawn, a clear indicator that there is still room for funk in 2016 - and that room will be occupied by Boulevards.
Breeders
The Broad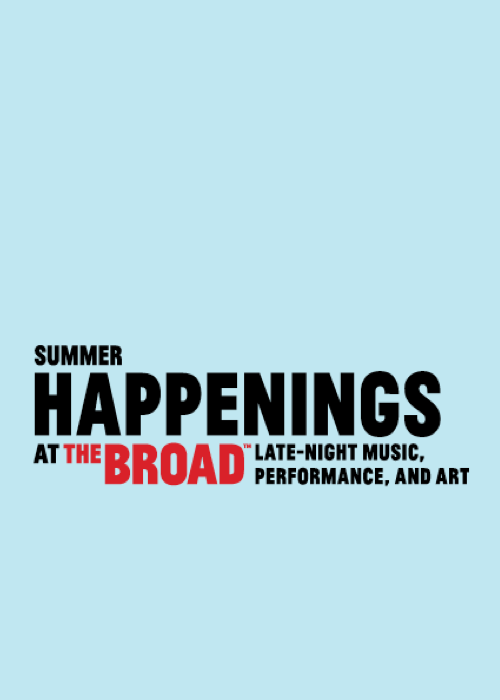 Brood Ma
Captain Murphy
Caribou
If you want to pin it down to one moment, the origins of Caribou originate with Dan Snaith stealing a sampler from his high school music department at the age of 15. 'I have no idea why they had a sampler - no one ever used it - but there it was, collecting dust on a shelf at the back of the music room. I took it home thinking that it would be an unauthorized loan… but then I never brought it back,' recalls Dan.
The sampler was basic even by the standards of the 1990s - only allowing for storage of a total of 8 seconds of music - but it was enough to allow Dan to start recording songs by himself. 'That made all the difference. I lived way out in the country and until I could drive it was hard to be in a band - my parents would have to drive me into town any time there was a band practice. With the sampler and a couple cheap keyboards, I could do it all myself. That was the allure of electronic music: it sounded new which was exciting but even more exciting was the fact that it was accessible to one person without any money to record in a proper studio.'
That was twenty years ago now and while the technology may have improved in the interim, in many ways Dan's recording process hasn't changed substantially - still all recorded at home and largely as a solo endeavor. However, that might be the only thing that hasn't changed since.
The music has changed: his debut album 'Start Breaking My Heart' in 2001 (then released under the moniker Manitoba, before a lawsuit in 2004 forced Dan to rename himself 'Caribou') blended pastoral electronics and free-jazz inflected club rhythms. This was followed by 'Up In Flames' (2003), 'The Milk Of Human Kindness' (2005) and Canada's Polaris Prize winning 'Andorra' (2007) - albums which touched upon orchestral pop, Krautrock and the shimmer of shoegaze. But it was perhaps only in 2010 that Caribou found completely its own voice with the album 'Swim' - an album inspired by the margins of contemporary club music but refracted through the shimmering surface of a swimming pool rather than the environments usually associated with dance music.
CFM
CFM is Charles Francis Moothart. He has been making records for the past decade, playing various instruments in various bands—bass in The Epsilons, drums in The Moonhearts, and guitar in The Ty Segall Band and, most recently, Fuzz. Still Life of Citrus and Slime is Moothart's first solo effort and it's a great one.

Moothart says, "Still Life of Citrus and Slime—the idea of creating something outside of the comfort zone. Blending basic elements of necessity, release and escape. An attempt to fuse reality with the elusions of the possible. The music represents an elevation beyond the barriers of linear motion and self-doubt. It is similar to looking in a mirror and realizing that time trails itself constantly by just a millisecond. You cannot kill time, and you cannot exist on both sides of the reflex. Yet, to bridge the gap is to eliminate instinct and output in their purest forms.
"This record is a portrait of a person navigating the mechanics of two distinct machines. The first—the brain. The second—the Tascam 388. Eight tracks and a quarter-inch path to maneuver to the summation. The songs simmer from rare to well done. No matter the cut, the meat is fresh and still vibrating with life.

"Fast, slow, wonky and straight. There are moments of everything in these grooves. At times it feels like it could come apart at the seams, but it doesn't. It grabs the thread, bites the end, pulls it tight and continues the experiment. It's rock 'n' roll, and that's all. The greener grass is browning on the other side. The drought is here to stay. The only way out of this mess is to put your head down and do the right thing. Keep moving, keep trying, keep creating, and project any positivity possible. Of course it is much easier to succumb to the wolf. Just forget about it, and pretend it is out of your control. Thankfully the wolf let down his guard. Having found refuge in a blanket of heartache and a bottle of wine, he took a cat nap in a manger of confusion."
Charlatans
Charles Bradley
It's taken just two short years for Dunham Records – an imprint of Daptone Records – to establish itself as one of the most captivating creative forces in soul music. The brainchild of guitarist/producer Thomas "Tommy TNT" Brenneck, Dunham's indelibly atmospheric sound is epitomized by its flagship artist, Menahan Street Band, whose 2008 instrumental single "Make the Road by Walking" (from the acclaimed debut album of the same name) was famously sampled by Jay-Z for the smash single "Roc Boys (And the Winner Is)." Now Dunham Records prepares to enter the next phase of its evolution with the debut album of its inaugural vocalist. A testament to the power of perseverance, Charles Bradley's No Time For Dreaming is poised to drop at the top of 2011.
For Bradley the album is the culmination of a lifetime of paying dues, having nomadically labored for decades at various day jobs from Maine to Alaska – singing and performing in his spare time – before re-settling in his hometown Brooklyn and eventually finding a musical home at Dunham. In his distinctively rough-hewn timbre one hears the unmistakable voice of experience – each note and gruff inflection a reflection of his extended, sometimes rocky, personal path. It's only fitting that No Time For Dreaming's producer Brenneck (who, in addition to being Menahan Street Band-leader, is a member of the Dap-Kings and The Budos Band) would recognize in Bradley a kindred musical spirit – a singer whose performances exude both raw power and poignant beauty.
The Menahan Street Band (an all-star assemblage of musicians from the Dap-Kings, The Budos Band, Antibalas, El Michels Affair, and Lee Fields and the Expressions) backs Bradley through the entirety of Dreaming with unerring attention to detail. The robust "The Golden Rule" – which rides a brilliant, ringing organ-fueled groove – finds Bradley lamenting society's misplaced priorities in lieu of love and brotherhood. "I Believe In Your Love" has him achingly testifying over insistent, Stax-reminiscent horn swells memorably accented by a reverb-soaked xylophone. The moving, autobiographical "Why Is It So Hard" chronicles Bradley's personal struggles with swaying, gospel-like fervor.
Dreaming is permeated by a sense of urgency: Bradley rips through the searing title track with a lyric espousing self-empowerment over complacency and pours his everything into the slow burner "How Long" which resonates with personal meaning for the soul journeyman. The personal and topical continually intertwine throughout Dreaming, particularly on Bradley's stunning signature tune, "The World (Is Going Up In Flames)." An entirely apropos theme for our anxious times, the album's impassioned lead track and single, finds Bradley wondering aloud what the world around him is coming to as the Menahan Street Band provides solace with its irresistibly bouncy, break-laden two-step groove. (Something savvy hip-hop producers will undoubtedly take notice of.)
This is the undeniable milieu of No Time For Dreaming – a confluence of commanding performances, precise arrangements, and songs so fundamentally sound you could forge steel on their staffs. Recorded at Dunham Studios, and mixed at Daptone Records' internationally revered "House of Soul" Studios, No Time For Dreaming is the inspired sound of an awakening.
World, meet Charles Bradley. He already knows you quite well.
LINKS:
www.thecharlesbradley.com
www.facebook.com/thecharlesbradley
www.twitter.com/charles_bradley
www.myspace.com/charlesbradleymusic
www.dunhamrecords.com
www.daptonerecords.com
Chelsea Wolfe
Sleep paralysis plagues singer/songwriter Chelsea Wolfe, and that strange intersection of the conscious and the unconscious has inadvertently manifested itself within her work. Across the span of her first four albums, there is an underlying tension, a distorted and nebulous territory where dark shadows hover along the edges of the sublime and the graceful. But until now, Wolfe's trials and tribulations with the boundaries between dreams and reality have only been a subconscious influence on her work. With her fifth album, Abyss, she deliberately confronts those boundaries and crafts a score to that realm she describes as the "hazy afterlife… an inverted thunderstorm… the dark backward… the abyss of time."
Chelsea Wolfe's material has always felt intensely private, from the almost voyeuristic bedroom-production aesthetic of her debut album The Grime and the Glow to the stark themes and atmospheres of 2013's Pain Is Beauty. "Abyss is meant to have the feeling of when you're dreaming, and you briefly wake up, but then fall back asleep into the same dream, diving quickly into your own subconscious," says Wolfe. To conjure this in-between world, Wolfe continued her ongoing collaboration with multi-instrumentalist and co-writer Ben Chisholm and drummer Dylan Fujioka, with Ezra Buchla brought on board to play viola and Mike Sullivan (Russian Circles) enlisted to contribute guitar. The ensemble traveled to Dallas, TX to record with producer John Congleton (Swans, St. Vincent). In the back of her mind burned the words of designer Yohji Yamamoto: "Perfection is ugly. Somewhere in the things humans make, I want to see scars, failure, disorder, distortion." The resulting eleven songs reflect that philosophy as they smolder with human frailty, intimacy, quiet passion, anxiety, and deep longing.
Abyss opens with the disorienting lurch of "Carrion Flowers", where Wolfe weaves a hypnotic vocal melody over monotonic industrial thuds, much as an Indian raga is constructed around a lone note or swara. On "Iron Moon", the band pushes for extremes in its loud-quiet-loud strategy, alternating between hushed balladry and gargantuan doom. On "Dragged Out", glacial-paced fuzz riffs underscore Wolfe's sultry verses, until a howling wail of distortion dominates the chorus. But there are certainly moments when the brutish elements are reigned in—"Maw" could serve as a lullaby and "Crazy Love" harkens back to the humble acoustic compositions of her Unknown Rooms album. But between them we have "After the Fall", the centerpiece of the album, where the abrupt tonal shifts, descending chord progressions, and climactic vocals illustrate Wolfe's fascination with Memories, Dreams, Reflections by Carl Jung. "I let myself drop," begins one of Jung's recollections of his dreams. "I was so struck by that visual: the drop into the abyss of one's own mind, allowing yourself to feel things you've hidden away, bringing them front and center. That became the goal of this album," says Wolfe. That surrender can be heard in the slowly escalating cacophony of "Survive", the penultimate square-wave hum and yearning of "Color of Blood", and the clamorous piano loop and disorienting arrangement of the closing title track.
"Sleep and dream issues have followed me my whole life," remarks Wolfe as she revisits notes from the writing and recording sessions. In a way, these issues have become a part of Chelsea Wolfe's identity, for whom the notion of sleep as an escape has been subverted. Abyss captures this dichotomy, this battle between the soothing and the upsetting, and demonstrates why Chelsea Wolfe has become one of the most intriguing songwriters of the decade.
- Brian Cook, 2015
Chet Faker
Late one night in 2011, a newly-minted Melbourne-based songwriter and producer known as Chet Faker recorded a cover of Blackstreet's "No Diggity" for a few close friends. They passed it on (and on and on). The Music Internet fell in love. DJs couldn't resist, and eventually the track became a worldwide hit.
An artist of considerable range, Chet Faker, real name Nick Murphy, excels at crisp, soulful songwriting that merges late-ʻ90s R&B with a contemporary electronic palate influenced by a youth producing house and disco. He performs all of his own music, giving it a warm, homespun feel that also sounds like one of the world's sultriest bands cranking at full steam.
Chet Faker released his debut EP, Thinking In Textures, in the US on May 22, 2012 via Downtown Records. Led by "No Diggity," the effort garnered critical acclaim, was certified gold in Australia and received support from leading international radio personalities like Mary Anne Hobbs, Gilles Petersen and Zane Lowe.
2013 found Faker on the road, selling-out his first US headline tour and supporting Bonobo on major dates across the country. He also flexed his collaborative chops, releasing "Drop The Game" and the Lockjaw EP with fellow Australian producer Flume, as well as guesting on Say Lou Lou's single "Fool Of Me," which received a coveted Best New Music designation from Pitchfork.
"Melt," released in August 2013, became Faker's biggest original release yet, garnering well over a million streams, topping the Hype Machine chart multiple times and inspiring remixes for months after dropping. The Kilo Kish - featuring single serves as an appetizer for Built On Glass – Faker's 12-track debut LP, which is set to arrive April 2014 via Downtown Records.
Over two years in the making, the album follows the lead of its first single "Talk Is Cheap," crystalizing Faker's wide-reaching aesthetic into a singular vision that fuses languid R&B, classic songwriting intimacy, house music immediacy and the dusty thump of golden age hip-hop.
Christopher Owens
CMJ
Cole M.G.N.
Com Truise
Silicon Tare is the third EP from Com Truise on Ghostly International.
On Silicon Tare, the sci-fi story that Seth Haley, who records as Com Truise, began on the Galactic Melt LP and continued on the Wave 1 EP takes a dark turn. At the conclusion of Wave 1, the protagonist, Earth's first synthetic astronaut, successfully makes contact with the far-off Wave 1 colony but, once he does, things get fuzzy. He falls in love; there is a war coming. A story that began in hope and dreams of discovery ends on an uncertain note. Change is in the air.
It's evident Haley's style has matured since 2010's Cyanide Sisters. Sisters wonderfully warped sonics could have been the sound of broken VCRs spinning analog tapes, all of them singing in unison. His 2011 full-length Galactic Melt was rich and expansive, full of slowly-coasting synths, melodies that wriggled and popped, and masterfully-controlled rhythms. Since then, Haley's sound and production techniques have progressed, becoming wider and fuller -- high definition 3D madness. His always-cinematic signature sound and 4/4 kick drum patterns are present, of course, but the dynamics and tempos are increasingly more colorful and varied.
Silicon Tare opens with a skating sheet of synthesizer before easing into a steady, walloping beat. It doesn't stay there for long: halfway through, the lights come up, and synth notes crackle across the sky. "Sunspot" is a departure–its soft-pink tone, synthetic slap bass and quasi-808 percussion recalls the edgier end of '80s pop. And he pushes the boundaries even further on "Forgive," a big, booming number with fat streaks of synth and a gleefully hectic rhythm track that stops, starts and sputters over and over again.
Silicon Tare moves Haley and the fictional Com Truise even deeper into the cosmos, discovering new lands along the way and offering a glimpse of where he may travel in the future. And if the characters at the center of his ongoing story may be in peril, Haley himself is in control.
Tare sets the stage for the final chapter in Haley's Com Truise saga, which will be the first official follow-up to Galactic Melt. It's not only the perfect prelude to that finale, but the perfect representation of Haley's ever-expanding universe of sound.
Connan Mockasin
Cornelius
Cornelius is the brainchild of Japanese multi-instrumentalist Keigo Oyamada. Performing musician since his teens, Oyamada created his creative alter-ego (the name is an homage to the Planet of the Apes), in the early 1990's from the ashes of his previous project, Flipper's Guitar.
With the 1997 release of Fantasma, Cornelius gained international recognition for his cut and paste style reminiscent of American counterparts Beck and The Beastie Boys. Being called a "modern day Brian Wilson" for his orchestral-style arrangements and production techniques, Cornelius subsequently he became one of the most sought after producer/remixers in the world, working with artists ranging from Blur, Beck Bloc Party, and MGMT, to James Brown.
With 2002's Point, Cornelius' music took a quantum shift, going from sampling "found sounds" to looping organic elements, creating lush sound scapes. using water drops as the rhythmic backbone of "Drop" to his vocoder-infused cover of "Brazil", the album dazed and amazed fans and set the path for the next phase of his career.
2007 brought this philosophy to an even higher level with the release of Sensuous. Cornelius live shows are known the world around for its spectacular visuals (all perfectly synchronized to the performance), custom lighting that doesn't simply augment the performance, but becomes another instrument within it, and a full band of equally talented and diverse players.

The companion piece to the album Sensurround + B Sides, earned the nomination for "Best Surround Sound Album" at 2009's GRAMMY Awards.
In early 2008 "The Cornelius Group – 'Synchronized Sensuous Show'" reached new heights in it's US tour, culminating with an invitation from the LA Philharmonic, and performance at the Frank Gehry Designed Walt Disney Concert Hall to LA's musical and cultural elite.
Since his last tour date, Cornelius has recorded music for Edgar Wright's Scott Pilgrim vs. the World, scored the anime mega-film Ghost in the Shell Arise, performed as the backbone of Yoko Ono's reformed Plastic Ono Band, played the Hollywood Bowl with Yellow Magic Orchestra, and co-wrote and produced the Japanese artist, SalyuXSalyu.
Contact: Judy Miller Silverman
Cornelius Fantasma Remastered - Unpacking
Dâm-Funk
Damon "Dam-Funk" Riddick is the epitome of funk. Ever since debuting with Stones Throw in 2008, Dam-Funk has become one of the genres most passionate proselytizers, out to save it from devilish depictions of cartoonish caricature. To Dam, funk is a way of living, "a feeling of struggle and staying cool through it all." In 2013, he released his celebrated partnership with hip-hop's Snoop Dogg titled 7 Days of Funk. Fresh for '15, Dam returns with a solo project nearly six years in the making: Invite the Light.
Dam-Funk grew up in the Los Angeles city/suburb of Pasadena. A '70s baby, he came of age in the era of the Uncle Jamm's Army parties, of electro-pharaoh Egyptian Lover, of Prince's purple reign. His parents nurtured his musical talents as a child and by his teens, he mastered the drums, then the drum machine. A chance encounter led to an apprenticeship under funk songwriter/producer Leon Sylvers III (SOLAR Records) and by the mid-90s G-Funk era in hip-hop, Dam found his musical skills in high demand by rappers such as Mack 10 and MC Eiht. "Everybody was trying to do the live instrumentation thing, so then you got cats like me playing on records," Dam explains.

Sideman status wasn't enough though. Dam remembers "watching gold plaques hitting the wall" for everyone but him and he decided to go "full-funk" and make a do-or-die try to become an artist on his own terms. In 2006, Dam-Funk and a few friends launched the popular Funkmosphere party in L.A., bringing the boogie back. It's around then that Dam drew the attention of Stones Throw and both label and artist related to Dam's insistence that "funk is not just a Jheri Curl. There was more than that."

Dam's partnership with Stones Throw has now included everything from his 2009 LP Toeachizown, to an anthology of early productions, Adolescent Funk (2010), to 2013's Higher and 7 Days of Funk. Invite the Light isn't just Dam's first solo full-length since '09, he thinks of it as his first fully-realized effort – a "concise, beginning-to-end vision – that's resulted in a loosely autobiographical concept album inspired by the trials and tribulations of his personal and professional life of the last six years.
As always, Dam flexes his multi-instrumentalist talents by handling all the productionbut still makes time for guests including rapper Q-Tip, the father-son duo of Leon Sylvers III & IV, and funk giant Junie Morrison of the Ohio Players, who opens and closes the album with dire warnings of what could happen in a world without funk. Rest assured, Dam is here to make sure that never comes to pass. As he puts it, "funk is the underdog, the black sheep of black music," and if that's true, Dam-Funk is its shepherd.
Dave Harrington
"I used to be someone who didn't really care about recording. I would play house parties, free jazz in art galleries, whatever. All live, all the time. I never even owned a decent microphone. I went from there to indie bands, playing and recording as a sideman, playing bass, lap steel, keys. Then I joined Nico's band, and got involved in electronic music. When we started Darkside, that's when I became really excited about making a record and started seeing recording and working in the studio as a creative outlet. Then, I got really inspired by that specific moment in history when jazz improvisation meets studio technique, the late 60s, early 70s – and I just wanted to get a bunch of close friends together to play."
Dave Harrington grew up immersed in jazz, from his father's love of it, to studying with a variety of "deep players" - including Kelvyn Bell, Brad Jones, JD Parran, Daniel Bernard Roumain, and Dave Zinno - then diving headfirst into his hometown of New York's musical underworld, where scenes and bands rub together and cross-pollinate with abandon. From there, he fell into the electronic music milieu, joining producer Nicolas Jaar's live band and collaborating with him on Darkside's celebrated blending of techno, prog-rock and space disco. "I gravitate to places where multiple scenes and differently-minded people bump against each other," he adds. "I've always liked being the experimental guy in an indie band or the jazz guy in a techno band."
For Become Alive, Harrington was inspired by the classic jazz albums of the late 60s and early 70s, which experimented with contemporary studio recording techniques and effects. He assembled about a dozen players and recorded days of improvised material, later manipulating it into "something I couldn't have written, and something that couldn't have been predicted." Each track is the unique product of Harrington's unorthodox musical make-up – jazz training and ability, a collaborative, free-minded indie spirit, and a mastery of modern production technique to tie it together. "This record is the result of improvising with different combinations of people, and then processing and re-sculpting those improvisations - isolating passages, turning them into something new, overdubbing layers of myself, maybe taking something from another piece and superimposing it out of its original context. But each track is always me interacting with other people, sometimes just one or two… sometimes ten."
The nine-minute title track was recorded live – "I then took it apart in a few places put it back together, did some post-production work with analog sampling and real-time in-studio dub… maybe you can tell where this kind of work is happening and maybe you can't - it doesn't really matter, but it couldn't have been made any other way," he explains. "In the studio all of us were creating a groove, an idea, together while it was happening. You can't fabricate that same feeling of searching and communicating. There was flute, vibes, organ, fender rhodes, guitar, bass, two drummers, percussion, sax… just full-on, over-blown energy. I took all that and treated it as raw material in the mixing stage… But when you have ten people in a room, you can only edit so much. Everything is in every microphone anyway – it's all connected, so it's about turning it into whatever it wants to be."
The album also has a brooding, cinematic feel that Harrington loosely attributes to his years studying film, and love of the great soundtrack composers. Contemporary touch points for the record in general are few but might include today's mainly west-coast scene of jazz-influenced beat-making, or the new wave of jazz and classical-influenced British dance music producers.
"It's all just about making improvisational music in a way that is personal and true," offers Harrington when asked about his specific influences. "Derek Bailey is one name I will mention, though, because he has very little to do with what I do stylistically. He really wrote the book on free improvisation guitar playing - it was not jazz, not swing and not rock, it was just pure personality. Nobody else could do it. That's something I hear in the records that most inspire me – when you don't hear something and think, oh, well that's this thing, when you just hear the ideas coming straight at you."
As for this project's relationship with Darkside, Jaar co-produced alongside two friends of Harrington's – "He's part of my inner circle and my most trusted collaborator," he says. "He helped me find my way through, there was so much material, so many ideas. Nico understands exactly where I'm coming from and what I want to say." The main recording session happened after the Darkside album came out and just before the duo started touring. "That was when I got all these players together, just before Darkside left for pretty much a year of shows," he says. "I was doing a lot of the first stage of editing and mixing this record in airports, tour buses and club back rooms during that whole tour, which I think must have influenced it. It was a very intense and inspiring time, and of course Nico and I were improvising together on stage basically every night, it was a very focused period of time."
"Ultimately, this album is very personal. This is my first LP with my name on it. It's me and a dozen of my favorite musicians and closest friends. That was the spirit of making this record… Bringing people together and playing, improvising, being present."
Deakin
Deerhunter
Deradoorian
The Expanding Flower Planet is an album, a song, a cosmic ideal, a form of psychic expansion and expanded capability. It's original and personal. It transmutes ethereal abstractions into crystalline harmonies and sinuous grooves. It's music nurtured with the idea of healing, exciting, inspiring, enlightening. Drones, dissonance, warmth, and love.
Even if you're unfamiliar with Angel Deradoorian's name, you're likely familiar with her voice. As the former bassist and vocalist for Dirty Projectors, her lepidopteran flights helped buoy the Brooklyn-based group. She's been a member of Avey Tare's Slasher Flicks and sang on Flying Lotus' "Siren Song." Her first song collection, 2009's Mind Raft EP elicited praise from Pitchfork for being "passionate and lovingly crafted." The Fader hailed her "zen weed energy" and "moody dervish spirals."
But her debut LP, The Expanding Flower Planet reflects a remarkable creative journey. The title came from a tapestry hanging on the wall in front of Deradoorian's workstation—a Chinese embroidered image of a flower mandala.
"It started to represent to me the growing consciousness of the human mind in the world today," Deradoorian says. "So the first song I wrote, which I felt appropriate for the album, was called Expanding Flower Planet and represents this desire to broaden the mind and it's capabilities beyond what we are told it can do.
Others imitate the past and others divine inspiration and transmit it elsewhere. This is the latter instance. If you listen close enough, you can detect faint hints of Alice Coltrane and Can, Terry Riley, and Dorothy Ashby. A new world springs from ancient traditions—with East Indian, Middle Eastern, traditional Japanese musical inspiration aligned with Deradoorian's singular orbit.
Recorded in various locales over a period of several years, sessions began from scratch in Baltimore, 2011, before moving to her studio in LA. Some tracking was done in a church. Extra tracks were recorded at The Topaz Chamber, which belongs to Deradoorian's friend and Expanding Flower Planet engineer/co-producer, Kenny Gilmore. This is an album so refulgent that it actually sounds like it was made in a Topaz chamber.
Roughly 90 percent was written and performed solely by Deradoorian, with assists from drummers Jeremy Hyman and Michael Lockwood, guest vocalists Niki Randa and Arlene Deradoorian and engineer/co-producer Kenny Gilmore, who helped the songs breathe. It's essentially the offspring of a labyrinthine odyssey of self-exploration. In the course of cutting it, Deradoorian realized a more profound communion with music than she'd ever experienced. It's salient in the songs, which glow and warp, burn brightly and float gracefully past sun and assorted stars.
"It seemed endless, but eventually the shift occurred and it was like a revelation," Deradoorian describes the epiphany. "I was incredibly grateful for when that day came. It was the first time I really had to force myself to be patient and understand that good things will take time. It won't all happen when you want it to. It'll happen when it's supposed to—when you're truly ready."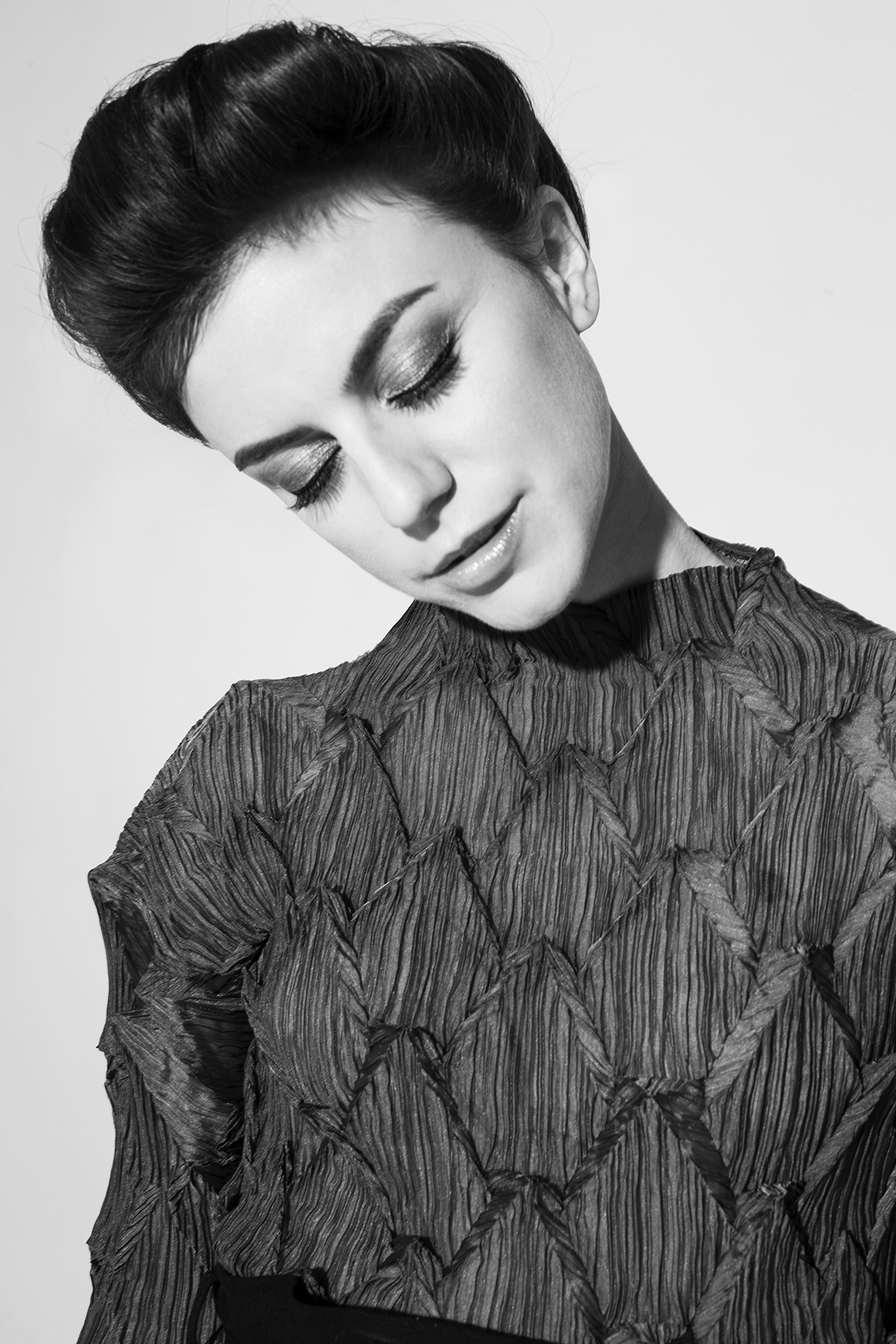 Destroyer
Destroyer's previous full-length saw Dan Bejar alluding to David Sylvian, New Order, '80s Miles Davis, Roxy Music's Avalon, and Bryan Ferry's Boys and Girls; constructing lyrics from cue cards sent to him by African-American visual artist Kara Walker; and eulogizing the pallid ghosts of the UK music press ("Sounds, Smash Hits, Melody Maker, NME / All sound like a dream to me"). Said album, Kaputt, proved to be both a Billboard chart commercial breakthrough and universally garlanded critical touchstone, ascending to second place on Pitchfork's Best of 2011 list (actually topping it would have been gauche).
By contrast, Poison Season opens with the Vancouver native swathed in Hunky Dory strings. He's a dashboard Bowie surveying four wracked characters—Jesus, Jacob, Judy, Jack—simultaneously Biblical and musical theatre. This bittersweet, Times Square-set fanfare is reprised twice more on the record—first as swaying, saxophone-stoked "street-rock" and then finally as a curtain-closing reverie.
"The first and last songs are actually one song tracked live with quintet," explains their author. "I even sang with the band. That song always swung between super austere and super mid-'70s Springsteen/Bowie street-rock. In the end, I decided I wanted both. Couldn't really figure out a way to sequence the orchestral version within the record, so I decided to carve it up as a book-ending motif, with the rock version squarely in the middle."
Broadway Danny Bejar dramatically switches scenes with "Dream Lover," all Style Council strut and brassy, radio-ready bombast (echoes of The Boo Radleys' evergreen earworm "Wake Up Boo!"). This being Destroyer, its paramours-on-the-run exuberance is judiciously spiked by his deadpan delivery: "Oh shit, here comes the sun…"
"Forces From Above" applies ABC's deathless Lexicon of Love to theological imagery, its romantic-agnostic narrator driven up metaphorical cathedral steps by maximalist chamber funk. Rapture gives way to deftly orchestrated self-loathing on the appositely titled "Hell," a plaintive MIDI tuba solo heralding such quixotic observations as: "Every murderer voted out of office is sold down the river / Every time I try to look into your eyes an angel flies by."
"The River" muses on gentrification—"She despises the direction the city's been going in"—an urge to take flight alternately wreathed in flute/viola pleasantries and scarred by barbed-wire guitar. The horn-blasted, percussion-rattling "Midnight Meet the Rain" is similarly disillusioned ("I visit the symphony and I smell a rat"), its acidic wit amplified by the 12-member Destroyer ensemble's virtuoso R&B interplay. They're his Young Canadians, if you will, a group that absolutely slays onstage.
Diamanda Galas
Dirty Projectors
In 2002 David Longstreth released The Graceful Fallen Mango under his own name. A year later, The Glad Fact reintroduced his experimental rock project as "Dirty Projectors," a moniker he's kept longer than any particular lineup. Longstreth and a revolving cast of collaborators have since released four full lengths, a compilation of cassettes, and three EPs: From The Getty Address's electro-infused Don Henley-themed opera to Rise Above's rewriting of Black Flag's Damaged from memory (grafting of African musical ideas to punk rock fantasies), Longstreth has, in the words of Battles' Tyondai Braxton, "forged his own path with authority and an inexhaustible urgency."
Album five, Bitte Orca, is Dirty Projectors' most complete effort to date. Reprising the lineup of Amber Coffman (vocals, guitar), Angel Deradoorian (vocals, keyboard, guitar, bass), and drummer Brian Mcomber from 2007's Rise Above, Bitte Orca also adds bassist Nat Baldwin and vocalist Haley Dekle to the fold, resulting in what sounds like Dirty Projectors' first fully collaborative band record. In fact, it features the first solo vocal pieces by Coffman (R&B anthem "Stillness Is The Move") and Deradoorian (elegantly spare, stringed "Two Doves"). Each was written especially for the singer, representing her specific temperament.

It's Dirty Projectors at their most seductive and elusive. You wouldn't be faulted for thinking the title's about whales, but it's about the sound of the words, a little bit sweet, a little bit barbed, like "Please Please Me." The cover featuring Coffman and Deradoorian indeed references 2004's Slaves' Graves & Ballads, but at the same time it reintroduces a literalized Dirty Projection, the band's emblem, thereby giving the entire oeuvre a connecting thread. Unlike past releases, Bitte Orca can't be broken down into a conceptual statement. Instead of following a narrative or historical map, Longstreth used individual songs as the units of measure, making sure each was strong enough to stand on its own terms. And it works. From curtain-raising opener "Cannibal Resource" to "Temecula Sunrise"'s metal-jazz spin on sunny '70s rock, and "Useful Chamber"'s minimal electronics, ornate vocal harmonies, and Beefheart does Graceland instrumentation, Bitte Orca contains the Projectors' best songs to date.
For instance, with its trills and positive "I know we'll make it" storyline, Coffman's solo turn "Stillness Is The Move," is ready for popular hip-hop radio, making the same gesture as recent work by Lil Wayne and Kanye West, albeit from the opposite side of culture.

Bitte Orca is a big album with disparate blockbuster references. Vampire Weekend frontman (and onetime Dirty Projector) Ezra Koenig gets it: "I hear big riffs that make me think of classic rock, so I think, 'Is this Led Zeppelin deconstructed?' I hear folk guitar picking and gorgeous strings, so I think, 'Is this 60's folk-pop re-imagined?' But, as is usually the case, my lame attempts at categorization fade away and soon all I can hear is Dirty Projectors ... It's not Physical Graffiti for 2K9; it's 2K9's Physical Graffiti."

Bitte Orca's idiosyncratically complex, and sincere take on popular music is reminiscent of David Byrne with whom Dirty Projectors collaborated on "Knotty Pine" for the compilation Dark Was The Night.

Really, in many ways, Longstreth could be viewed as this generation's answer to Byrne, a distinctive torchbearer of labyrinthine song arrangements that go down easy. In that vein, it's fitting to give the Talking Head the final effusive word: "OMG this record is incredible!... Holy shit -- a quantum leap forwards and sideways at the same time. My new favorite record. I know this is all too gushy. Whatever, congratulations." – BRANDON STOSUY 2009

Falty DL
Floating Points
It was the arrival of a Studer A80 master recorder at the front door of Sam Shepherd - otherwise known as Floating Points - that caused him to begin building the studio that led to the creation of his debut album, Elaenia (due out via Pluto in the UK and Luaka Bop in the US on 6 November). After a slight miscalculation meant that he could not physically get the thing inside his home, what happened next can only be described as a beautiful example of the butterfly effect. Breaking away from making electronic music on his laptop, the DJ, producer and composer spent the next five years engineering Elaenia, all the while deejaying in cities across the globe and working towards his PhD in neuroscience. An incredibly special album that draws inspiration from classical, jazz, electronic music, soul and even Brazilian popular music, Elaenia - named after the bird of the same name - is the epitome of the forward-thinking Floating Points vision in 2015.

From an early age, Shepherd's mind has always been musically inclined. As a chorister at Manchester Cathedral, he developed his musicianship through performing up to six services a week whilst at the same time studying piano and composition at Chetham's School of Music. There, he undertook lessons which not only improved his technical knowledge but developed his love of electronic and jazz music too. "That time was crazy - I was listening to Bill Evans and Morton Subotnick, Kenny Wheeler and Toru Takemitsu amongst many others all on the same day," Shepherd recalls. "These inspirations have stuck with me all the way through to making this record."

Growing up in Manchester, Shepherd was constantly upheaving his parents' house, turning it into a makeshift studio that allowed his highly curious mind to do as it pleased. There would be a drum kit in the living room - a cello in the kitchen - wires trailing every nook and cranny all the way up to his bedroom. When he eventually moved to London to attend university, he lost that creative freedom, yet refused to let the ensuing years of limitation affect his work by making idiosyncratic electronic music on his computer - a move that put him firmly on the radar with records like 'Vacuum' and 'Shadows'. "The first stuff I put out was around that time," he explains. "All this time, I wanted to be sharing my other, live music - but recording was prohibitively expensive."

It was these prohibitions (and a lack of space for his ever-growing collection of equipment) that led Shepherd to relocate to a London-based studio. Having more room allowed Shepherd's music to reach much grander and ambitious heights, his work with the Floating Points Ensemble paving the way for things to come. Shepherd's collection of equipment continued to bloom, and on Elaenia, the range of instruments he played himself is astounding: the Oberheim OB8, Arp Odyssey, piano, Fender Rhodes, vibraphone, marimba, Rhodes Chroma, Buchla 101, 200e and100 series modular synthesizers were all performed by him, resulting in a distinct and personable sound that echoes throughout the whole record. "I was lucky enough to spend some time in Vancouver with Richard Smith, who has the most formidable early origin Buchla setup," he says, 'For Marmish' came from there, but a lot of the noises that came out of the sessions ultimately bent my mind and served to refresh my use of electronics. The Mood Hut guys introduced us - spending a few days at his recording studio was a dream."
The more time he spent in London and DJing around the world, the more friends Shepherd made and recruited for the current incarnation of his band. On Elaenia, Tom Skinner and Leo Taylor contributed drums (Skinner playing on 'Silhouettes I', 'II' & 'III'), with Susumu Mukai taking up bass, Qian Wu and Edward Benton sporting violins, Matthew Kettle on the viola and Joe Zeitlin on the cello. Help was also on hand for vocals, with Rahel Debebe-Dessalegne and Layla Rutherford both lending their voices alongside Shepherd's own. Every moment on Elaenia is intricately and meticulously executed - every noise finely tweaked and tuned to perfection. "I got the Rhodes Chroma in the middle of recording," he remembers. "It's a funny machine, since it only works properly for thirty minutes every six months. When it's working though, it's phenomenal! I had bits on the record I was waiting months to record just because there was a particular sound I wanted from the Chroma."

Like his contemporaries and good friends Caribou and Four Tet, Shepherd has nurtured the Floating Points name into one renowned for ambitious and forward-thinking DJ sets, having performed all over the world at events and clubs such as Output NYC, Trouw, Sonar, Unit Tokyo, Panorama Bar and, of course, Nuits Sonores (which lent its name to his seminal track from summer 2014); as well as the much-missed Plastic People, where he held his monthly residency for five years. His love for digging through recordings from around the world is just as huge as the venues themselves - Shepherd has an ear for everything from Brazilian legends such as Jose Mauro, Gal Costa and Hareton Salvagnini right through to the 1970's Embryo Records band Air. Overall, influences on Elaenia run wide and deep and are charmingly eclectic - Shepherd names Laughing Stock by Talk Talk as a critical influence in the making of the record, for example, as well as the leftfield leanings of Circles by William S. Fischer.

For the past ten years, all roads Shepherd has followed have slowly been leading to Elaenia - an album with roots deep in his formative years that draw upon everything Shepherd has done to date. His debut album proper, Elaenia is the culmination of all things Sam Shepherd: the Eglo label boss, the ensemblist, the producer, scientist and visual artist - and that's only scraping the surface. He created the artwork for Elaenia himself by making a harmonograph from scratch, and set it to various light sources that responded to the album track 'For Marmish'. "I saw a harmonograph on display at the science museum in London a few years ago, as well as a couple of drawings produced by the machine," he explains. "The shame of it though was that you didn't get to see it actually in action. So I built one" Like much of Elaenia itself, the artwork is meticulously crafted - Shepherd used fibre optic cables, photograph paper, even a modular synthesizer to generate light pulses. He gave the same attention to detail to the artwork as he did every moment Elaenia, an album that is almost a hundred percent hand-crafted from compositions right down to its instruments.
The mesmerising ebbs and flows of Elaenia span moments of light and dark; rigidity and freedom; elegance and chaos. There is the lush, euphoric enlightenment of 'Silhouettes'', a three-part composition that acts as a testament to those early days Shepherd spent playing in various ensembles - complete with an immensely tight rhythm section that ends up providing a cathartic, blissful release. Elsewhere, Shepherd's knack for masterful late night sets bare fruition to the hypnotic, electronic pulse of 'Argenté', a welcome change of pace. "I certainly like pauses in DJing," he explains. "Especially in all night sets where I assume dancers would welcome moments of calm… why not! Plastic People taught me that. When I think of the forty or so minutes of this album, there are moments of dance, and moments of utter stillness. I've found that with my dancefloor productions, patience with build ups can make that release all the sweeter." Elaenia draws upon the many parts of Sam's life, from DJ to artist to inventor, and provides the clearest context of his musical skills to date - it's the end result of the direction he has always been moving in.
By the time the final track 'Peroration Six' comes around, that release is sweet indeed. Building euphoria upon layers of driving basslines, untamed drums and soaring electronics, the result is one of the biggest tension-and-release moments in music this year - a skyrocketing end to a mammoth five-year journey that sees Shepherd play all of his cards at once; eschewing spiritual 3am electronics with the jubilation of his previous dancefloor-ready singles and the intricate and highly ambitious essence of his DJ sets. Elaenia is a series of suites designed to be devoured in one sitting that has its own unique voice, with only one track - the title track - speaking a direct and tangible story, relating to a dream Shepherd had about a migrating Elaenia's life being absorbed by a forest.

Ultimately, Elaenia packs performances that are at times delicate and intense - the first full-bodied, complete Floating Points work so far, and provides context to the music that Shepherd has been making to date. Every DJ set he's performed, every talent he has produced, every composition he has written are thought of as precursors to Elaenia - a dazzling score which puts Shepherd in the spotlight as a composer who has produced an album that bridges the gap between his rapturous dance music and formative classical roots.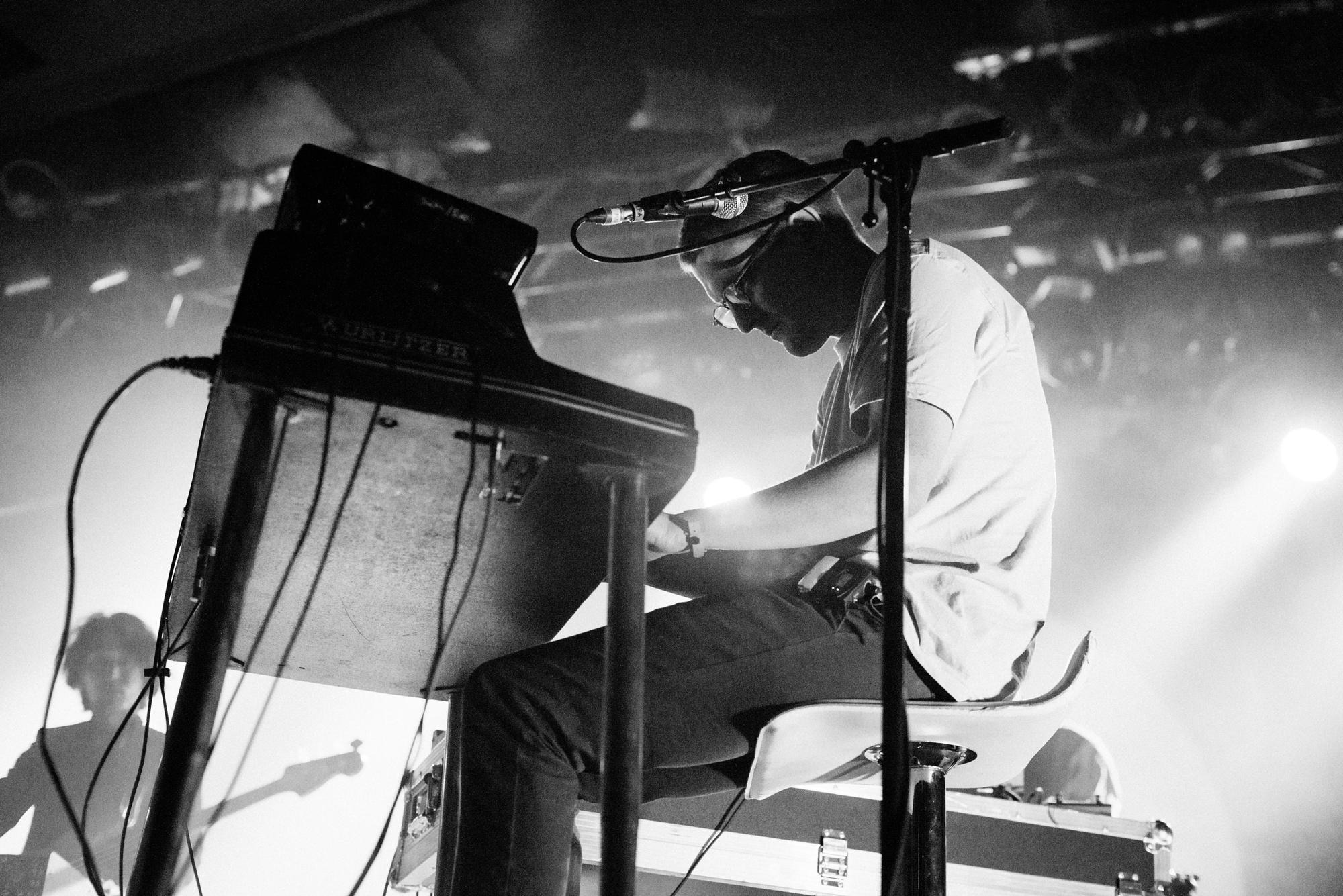 Flying Lotus
You see, no one likes talking about death.
But Flying Lotus has never been one to lead the people on a simple journey.
With You're Dead! he has managed to create a shamanic pilgrimage into the psychedelic unknown of the infinite afterlife. At once reflective, restless, heart wrenching and joyous, this is a melodic ode to those who have died young, suddenly and unexpectedly – those who have passed away into another realm completely - While also existing as a comfort to those mourning the loss of a loved one, those left behind in our here and now. You're Dead! serves as an exploration, a eulogy and a portal between these parallel domains.
"My perspective comes from having lost a lot of people. A lot of my family members passed, but a lot of my colleagues passed away too soon," says Flying Lotus. "I felt like in my own experiences, I wanted them to have this same sense of self."
Musically, the album treats death as a transition from one experience to another, from one dimension of sound to another. Masterfully, Flying Lotus bathes death in the sensitive, affectionate light of a storyteller.
Flying Lotus takes listeners on a consciousness-fracturing journey as they follow those who've passed away as they embark on their tender new existences "on the other side." This life in the new dimension is rife with excitement, adjustments and reconciliation for some who are struggling to make sense of how they got to the other side in the first place.
"The album isn't about the end," says Flying Lotus. "It's really the beginning. It's the beginning of a new experience," he says. "It's not hey you're dead," he says somberly. "It's hey you're dead!" he says with an uptick of enthusiasm. "To me it's a celebration of the next experience. Also, it's the transition and the confusion," he adds.
You're Dead! is a hefty undertaking, but Flying Lotus aptly creates an engaging sonic delight, part spiritual carnival, part melancholic symphony, all the while coaxing listeners out of their fears of the unknown – and sometimes indulging those same fears. This aural procession through the afterlife does not trade on our clichéd catalog of pop-culture references to extinction. You won't find grim reaper-referencing rote drama, or the pallid somber palette of reverential muzak. This is a sonic, visual and metaphysical fusion of technological innovation and technical virtuosity that amounts to a transcendent, mind-expanding plasm that could only exists between our world and another.
Land of History & Future
Always existing simultaneously as an insider and outsider in the great lineage of jazz, here Flying Lotus has taken up the mantle of a generation. "I really wanted to do something that came from the jazz spirit instead of a beat record," he says.
In thus in the spirit of the great fusion collectives of the 1960s and 70s, so has Flying Lotus' universe of supporting cast expanded and evolved to encompass incredible musicians, visual artists and personalities, young and old.
"I recorded every instrument individually. There was never a set band," he says. "I can't write sheet music, so it's better for me to work with each person and perfect each part."
"I had so much fun making it because I got to try different techniques. I got into all kinds of techniques; I tried to bring in techniques from old jazz records and psychedelic rock records into how I mixed things and arrange things."
Flying Lotus credits his work with Thundercat on previous work for opening him beyond the more solo work of the beat producer to collaborative work with musicians. "I've never been so open to the process as I was with this album," he says. Thundercat coproduced several songs and wrote the eerie "Descent into Madness."
The gravity of this musical utopia has been growing ever stronger over time, and so it attracts very powerful travelers. Here, this includes Kendrick Lamar and Snoop Dogg. These living legends provide a recognizable lifeline from the hallucinatory turmoil of the afterlife back to present-day Los Angeles. In fact, when Snoop, Kendrick and the cunning Captain Murphy are present you're privy to an evolutionary triptych of the history and future of Los Angeles hip-hop mould-breaking.
Speaking of history and future, the pairing of jazz legend Herbie Hancock and Flying Lotus is a supreme highlight of You're Dead. Playing the Fender Rhodes, the iconic electric piano that Hancock himself popularized over myriad essential recordings, the meeting of two generations of jazz fusion innovators is a historic occasion.
It was the coolest," says Flying Lotus of working with Hancock. "In the middle of a take he'll tell you a story about Miles Davis for 20 minutes. I was really flattered that he wanted to be a part of my music."
The twosome challenged themselves. "We were trying to figure out how to make a jazz record that feels new. We said, what if Miles came and they showed him all the jazz records made today. We wanted to have a jazz record that would fuck him up."
Eternity Trip
The album's opening piece is a pure sonic manifestation of the moment of ending. This wrenching into a new and unfamiliar setting quickly ushers in "Tesla", a searching for equilibrium in new and impossible surroundings.
"Cold Dead" finds metaphysical eternity and futuristic fusion jazz locked in an acid-fried shredding match for the prizes of minds and souls. "Never Catch Me" is a sprint through a netherworld as Kendrick Lamar flaunts death with equal parts world-beating confidence and introspective conviction. "Life and death is no mystery and I've won against it," raps Lamar.
"Dead Man's Tetris" plays with the pogo stick harmonics of the nostalgia-inducing video game and features Snoop Dogg and Captain Murphy trading verses about flirting with death and those musical legends who now reside in the hereafter, in which they find themselves upon the mic.
"Stirring" maintains this sense of vertigo as it slips into "Coronus, The Terminator." This screwed soul dirge drags itself past the ghosts of ATLiens and Soulquarians while splicing the DNA of the classic sci-fi film with the saga of You're Dead!. "Siren Song" sees Angel Deradoorian lead a wordless incantation over a chiming mystical backdrop, seamlessly morphing into the fourth-world tumble of "Turtles" and onto "Ready Err Not" a creeping radiophonic transmission which marks the mounting curiosity of the journeyer around the idea of death.
"Descent into Madness" features Thundercat and highlights the heavier side of this exploration with a heavy dose of kaleidoscopic soul operatics, while on "The Boys Who Died in Their Sleep" Captain Murphy scours prescription meds for the right cocktail to "take the pain away". Slipping into the album final suite of songs there is much resolution and yet much that is left to the listener to internalize, questions to be answered by looking inside.
You see, no one likes talking about death.
But Flying Lotus has never been one to lead the people on a simple journey.
Four Tet
1977 - Kieran Hebden born

1997 - Kieran's first band, Fridge, formed at school with friends Adem Ilhan and Sam Jeffers, release their first record, Ceefax, for Trevor Jackson's Output label.

1998 - The first Four Tet single ThirtySixTwentyFive, (which lasts 36 minutes and 25 seconds) and the second, Misnom', are released by Output.

1999 - The first Four Tet album, Dialogue is released by Output. Its adoption of the principles of free jazz and electronic experimentation immediately sees it acclaimed as a benchmark release.

2000 – Fridge become Badly Drawn Boy's backing band for a few months.
2001 - The first Four Tet album for Domino, Pause is released. One of the stand-out tracks, No More Mosquitoes is released as a single with a remix 12" entitled 'Paws' featuring mixes from Manitoba and Koushik.

2002 - Kieran works on the forthcoming third Four Tet album, as ever at home and with very basic equipment. He also starts to work more on performing the Four Tet music in a live context and becomes interested in the idea of being able to improvise electronic music in real time. That summer he is invited to tour with Radiohead through Spain and Portugal and in the autumn he tours with Super Furry Animals in the US. From then on live performance becomes a key part of the Four Tet creative process.

2003 - The third Four Tet album Rounds (Domino) is released in May and garners across the board praise for its bold innovation and intense musicality. She Moves She is released as a single prior to the album, which is followed by the single, As Serious As Your Life, and the My Angel Rocks Back And Forth EP. Kieran tours with Prefuse 73 and Manitoba through North America. In October Kieran undertakes his biggest ever UK tour with Animal Collective in support and goes back to the US for further touring with Prefuse 73.
2004 - Kieran tours Europe with Stereolab. The largest Four Tet event to date takes place at the end of April when Kieran curates a bill at London's Coronet Theatre which includes many of his favourite acts, among them Papa M, Explosions In The Sky, Manitoba, Animal Collective and Fennesz. In May Kieran tours Taiwan and China, performing in Taipei, Macau and Shenzhen. Late Night Tales, a compilation of some of Kieran's favourite tracks, is released by Azuli. Kieran produces James Yorkston's second album, Just Beyond the River.
2005 - A Smile Around The Face, the first 12" single from the fourth Four Tet album, followed by the LP, Everything Ecstatic, is released. The album brought with it another shift in style - a darker, more complex sound. Kieran plays an all-nighter at London's Koko featuring Battles and Hot Chip, as well as Steve Reid with his full band. Domino released a DVD version of Everything Ecstatic featuring video clips for each album track plus a CD containing new material.
2006 - Kieran Hebden works and tours internationally with legendary jazz drummer Steve Reid and releases collaborative efforts, The Exchange Sessions volume 1 and 2 through Domino. Four Tet's Remixes, a 2 disc compilation of remixes is also released this year. The first disc contains twelve Four Tet remixes selected by Hebden, with the second disc comprising of every official remix to date (both by Hebden himself and by other artists) of Four Tet tracks

2007 - Kieran Hebden and Steve Reid release their 3rd LP, Tongues, through Domino. Kieran starts a regular DJ residency at James Holden's Border Community night at The End in London which continues until the club closes its doors in 2009.
2008 - NYC, the fourth album from Kieran Hebden and Steve Reid is released. Hebden also collaborated with composer David Arnold to write Crawl, End Crawl, the song used for the end credits of the film Quantum Of Solace. Domino release an EP by Four Tet entitled Ringer. Kieran begins a DJ residency at London's Plastic People where he tries out new material whilst working on his forthcoming album. He performs live at ATP (curated by Explosions in the Sky).

2009 – Hebden worked on a two track 12" collaboration with Burial. He performed live as Four Tet at various UK and European festivals including Green Man, Benicassim, Route Du Rock, Electric Picnic and Field Day. The Four Tet 12" of Love Cry (backed with Our Bells), plus a 12" with Love Cry remixes from Joy Orbison and Roska are released in November.

2010 - Four Tet's fifth full length studio album and his first in over four years, There Is Love In You, is due to be released in January. Four Tet will play the Dome in London on Friday 12th February (with Joy Orbison), with further live dates in March.

Live
Kieran has performed live as Four Tet all over the world playing with many of the world's best and most innovative musicians and artists, including Radiohead, Manitoba/Caribou, Prefuse 73, Boom Bip, Icarus, Battles, Sunburned Hand of the Man, Explosions in the Sky, Papa M, Animal Collective, Fennesz, Stereolab, Tortoise, Six Oragns of Admittance, Super Furry Animals, Mouse On Mars, Max Tundra, Adem, the Pastels and Lali Puna

Remixes
Four Tet has remixed work from Radiohead, Hot Chip, Bloc Party, Juana Molina, Madvillain, Jef Gilson, Sia, Bonobo, Beth Orton, Super Furry Animals, Badly Drawn Boy, Boom Bip, Lars Horntveth, Blue States, Pedro, Doves, James Yorkston, The Notwist, Kings of Convenience, Two Banks of Four, The Dining Rooms, His Name is Alive, Slag Boom Van Loom, Pole, Cinematic Orchestra, David Holmes, Aphex Twin, Urban Species and Cyne.
Kieran Hebden makes all his music at home on domestic computer equipment. Four Tet is the recording, live and DJ identity for Kieran Hebden's work as an electronic musician.
Fuck Buttons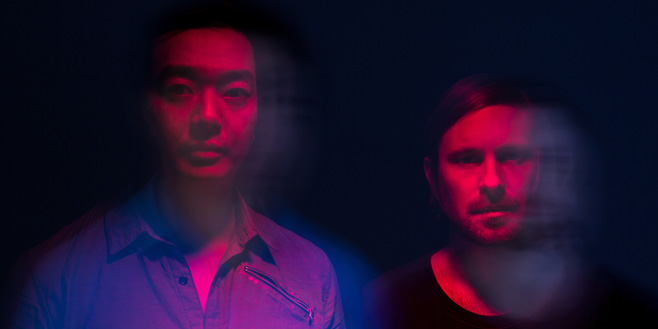 GABI
Gang Gang Dance
GFOTY
GFOTY IS A WAY OF LIFE. YOU CAN'T JUST EARN HER STATUS, YOU HAVE TO FULLY IMMERSE YOURSELF IN IT. YOU NEED TO HAVE BROWN HAIR AND BLUE EYES – YOU NEED TO BE 169CM TALL AND YOU NEED TO LOSE SOME WEIGHT. YOU NEED SEVERAL HOT MEN TO BE CRAWLING AT YOUR FEET 24/7 AND IF YOU CANT ACHIEVE THAT THEN YOU CAN NEVER BECOME A GFOTY. YOU'RE NOT EVEN ALLOWED TO BE HER FAN.
24 YR OLD GFOTY IS ACTUALLY 15 AND CAN MAKE GROWN MEN CRY WHILST HYPNOTIZING YOUR PET CAT.
SHE IS AIMING TO BE THE NEXT SPOKESPERSON FOR STARBUCKS WHILST GETTING WILDFOX CLOTHING TO BE HER SOLE SPONSOR.
SHE IS REALLY GOOD AT INSTAGRAM (@GFOTYQUOTE) – PEOPLE LOVE HER. PEOPLE ACTUALLY NEED HER.
SHE LOVES TOAD FROM MARIO KART BUT PLAYS WITH DRY BONES BECAUSE HE'S EVEN FASTER. SHE SOMETIMES GETS UPSET THAT SHE CAN'T BE KATIE PRICE AKA JORDAN BUT MAYBE WITH MONEY SHE CAN BECOME HER OR A GLAMOUR MODEL EQUALLY AS HUGE.
GFOTY IS NOT ONLY AN AMAZING PERSON BUT SHE ALSO HAS TOTALLY AMAZING MUSIC.
YOU SHOULD LISTEN TO GFOTY.
Girl Band
GØGGS
Ty Segall, Ex-Cult's Chris Shaw, and Charles Moothart of Fuzz have announced the self-titled full-length album from their new band GØGGS, shared a new track "Glendale Junkyard" and announce select US tour dates. GØGGS is out July 1st via In The Red Records.
CHAPTER ONE: GØGGS IS BORN.
Ty and I decided we were going to start a band together when Ex-Cult opened for his band on the Slaughterhouse tour in 2013. A couple years later when the plans were solidified, it only made sense that thrash master Charles Moothart should get in on the experience. The three of us have been friends for years at this point, crashing at each others houses and riffling through each others record collections after a night of performing, partying, or both. This is not a side-project, it is a necessity. GØGGS is three heads, one spine, circling the drain of the wasteland known as mother earth.
The A side to the debut single "She Got Harder" (out this November on In The Red Records) is one of the first songs we came up for this project, with an Iggy Pop cover (Featuring Zumi Rosow) thrown on the B-Side for maximum damage.The album dropping next year (featuring guests Cory Hanson of Wand, Denee Petracek of Vial, and Mikal Cronin) will lead us into the second chapter of the GØGGS saga. Smoke the Wurm. A new player enters the game. – Chris Shaw
CHAPTER TWO:
We find our man stumbling through the darkness in the garden of illusion & fame.
Chris Shaw smokes the microphone while Ty Segall and Charles Moothart trade lizardian licks and skin hits.
Guest GØGGS include Cory Hanson, Mikal Cronin, and Denée Petracek.
Ten tracks of misanthropic noise to bring home to mom's house on fire.
Boots to your face after the high speed chase, Then!
A death trip down memory lane.
The lead actor dies first and the shotgun shooter flashes chipped teeth.
Created in Los Angeles in the middle of the summer of 2015.
Three Years of planning,
Thirty days of writing,
One week of ripping.
A severed finger on the button, the player ends the game.
Final Notice Has Been Served.
GØGGS Tour Dates:
07/15 Los Angeles, CA - The Echo/Echoplex *
07/16 Los Angeles, CA - The Echo/Echoplex *
07/17 San Francisco, CA - Rickshaw Stop
07/19 Chicago, IL - Empty Bottle
07/22 New York, NY - Rough Trade NYC
* In The Red Records 25th Anniversary
Contact: Spencer Kilgore
Gold Panda
Hailing from Chelmsford in Essex, but newly located to Hamburg, Germany, Gold Panda started writing beats and collaborating a few years ago, working with the likes of Infinite Livez and Shuttle (both Ninja Tune) as well as creating his own material.
Having spent downtime behind the counters of various establishments he consolidated the rest of his hours creating archives of electronic music; each track different from the other, incorporating multitudes of styles and disparate influences and obscure samples and base material. Having sated the need to create these volumes of material, he poked his head into the world by way of a collection of instantaneously raved-about remixes, that quickly found the interested of various labels, blogs and taste makers, leading to requests for him to re-edit the likes of Little Boots, Telepathe, Bloc Party, Simian Mobile Disco, Health and The Field.
In the meantime, Gold Panda began culling his back-archive of material for a series of low key releases: the first was 'Miyamae', a 12" on Various, followed by the 'Quitters Raga' 7" on Make Mine, and the third, 'Before' was released digitally and on 250 limited CDs via Puregroove. Now having essentially cleared the decks.
In October 2010, Gold Panda released his debut album Lucky Shiner. A culmination of years of work spent refining his sui generis sound, the record was released to huge critical acclaim. An artist at ease traversing genre boundaries in search of new auditory frontiers - whether mixing dissected Hip Hop beats or the pulsating flourishes of minimal Techno- this apropos release will cement the foundations laid by previous output and visions whilst expanding his canon to unparalleled limits. As electronic music gradually arcs into a period of unprecedented successes, Lucky Shiner pits GP firmly at the forefront of a new wave of artists unafraid to challenge preconceptions of what music can be.
Mixed by Simian Mobile Disco's sonic veteran James Shaw and recorded in two session spent in the shady retreat of the English countryside - at his Aunt and Uncle's Essex home - after, as GP explains "they went away over Christmas for two weeks and asked me to look after their dog. I'd walk Daisy in the morning and then make tunes till she pestered me to take her out again, I'd bounce down what I'd done, stick my headphones on and walk her; get ideas and repeat the process." The end result is an album as influenced by family as it is by the quickly flashing topography that stretches out of train windows. GP's mesmerising attention to sound and detail means each beat resonates as past, reflects the present and looks forwards to the potential futures of the individual; listener and artist alike.
Having been nominated as one of the BBC's sound of 2010 contenders, he spent the year playing shows around the world with Caribou, Health, SMD and Autolux, finding himself on magazine covers in the UK, US, Japan and Europe. 2011 has seen further shows in Australia, US and Europe. The rest of this summer will see Gold Panda playing at the likes of Glastonbury (UK), Roskilde (BE), Latitude (UK), Sasquatch (US), Melt (DE) and Primavera (SP).
Lucky Shiner's the piece that completes the picture. Originating in crystal clear vision, the nuance and frenetic cadence of life and the mind's constant disequilibrium means its final realisation stands as a product that'll provoke thought as much as enjoyment; pathos as much as praise. "Lots of factors affected the way it came together." Gold Panda explains, "touring, mixing, moving house and splitting with a girlfriend. Family, friends and lovers related, places I've never been".
Decamping to an idyllic retreat also means the album bears trademarks of a pastorally hued Englishness, whist's also coloured by GP's two years spent studying Japanese culture, language and history at the School of Oriental and Asian studies in Japan. 'You', 'Parents' (featuring a field recording of GP helping his grandma push a wheelbarrow in the garden ), 'Marriage'. Lucky Shiner overflows with life. Disengaging with the need for vocal, GP intimates, makes intimate idea's immeasurably expressive and does so whilst always retaining an unfettered ear for melody. "I didn't want to write 'beats'" he says about the album, "I didn't want bangers. I wanted songs with structure."
With, as he say's, "two tracks made from a broken Yamaha organ bought for 99p off Ebay. A lot of the drum sounds just vinyl crackle turned really loud", and one featuring almost solely guitar, "I don't play guitar", the album's a concrete introduction to an artist willing to slip mercury like through constraints of genre, form and concept. And the title's origins? "Lucky Shiner is my grandmothers name. Sometimes I think she knows exactly how I feel without me even mentioning anything to her." Deeply personal then, Gold Panda's at odds to express that unequivocally on the album. Instead, he say's it "would be nice if people could hear the tracks and attach their own significance to them".
Over forty tracks eventually extricated into eleven, cohesion found through the unified fragments that "went together. I wanted a beginning, middle and end" - feelings eventually became sounds, visions graduated into awareness. Do what the artist wants and attach your own significance, if meaning is in nature indeterminate, personal experience can do ought but help.
Lucky Shiner went on to be one of the most lauded records of 2010, culminating in the winning of the Guardian newspaper's prestigious First Album Award - following on from the inaugural claiming of that trophy by the XX. New material is set to follow.
Hannah Diamond
The Haxan Cloak
Hookworms
As many as 11% of people can hear The Hum. Having been reported in parts of the UK and USA as far back as the 1940's, the phenomena of these invasive low-frequency drones - responsible for insanity and, in extreme cases, even suicide - has many theories ranging from mechanical instruments to the clash of ocean waves but nevertheless remains that rarest of things in a 21st century that refuses to leave question marks hanging: an unexplainable anomaly.
Hookworms' reputation, like The Hum itself, lies in the drone and the uncontrollable constants of their music that remain even after they've shattered its thick atmosphere with sharp punches of proto-punk-inspired malevolence. Flinging themselves into the public's consciousness with 2013's Pearl Mystic, released by Gringo Records and subsequently reissued worldwide by Weird World, the debut LP's perfect storm of billowing textures and napalm-filled Modern Lovers licks was one of the most-acclaimed albums of 2013 – receiving plaudits from The Guardian, the BBC, NME, Drowned in Sound (where it was their Album of the Year) and many others.
Eighteen months on, The Hum in some way deals with the fallout from that period, where a bunch of friends merged together in Leeds through a shared love of Nuggets-era garage rock and Washington DC hardcore, found themselves draggedfrom vocalist, keyboard player and producer MJ's Suburban Home Studios and into the glaring light. A sell-out UK headline tour in April 2013; festival slots at Latitude, Beacons and Liverpool Psych Fest; a rapturously-received CMJ appearance in New York; support slots with personal heroes Loop and Slowdive and an appearance at the last ever ATP holiday camp. For a group who still keep the process of being a band so self-contained – still managing themselves, preferring to go by their initials in public, and continuing to work day jobs to allow music to remain a passion and an escape – the sudden interest was a challenge as much it was a pleasure.
"We were writing Pearl Mystic to an audience in the same way your diary has an audience," says guitarist, SS. "It's written to one but if no one ever reads it that's not a big deal. But after that, we knew we had a really clear audience for this record. So The Hum is really about different freedoms and constraint. The possibilities with our first LP were vast with what we could make, but with this one there was a much clearer idea about what the record was going to be like - but that's freeing because you don't have to worry about its direction as much."
On paper the record is the flipside of the same coin – nine tracks again, including three more intersections titled 'iv,' 'v' and 'vi'; titles are kept short while the author Raymond Carver gains another reference on 'Beginners'. "We were thinking of starting with a loud scream, to really draw a line in the sand," reflects SS, "but at the same time we think of The Hum and Pearl Mystic as two parts of the same act."
If The Hum is a reaction, then its consequence is an album that reaches towards another plain. Hookworms have forged their personality now; as MJ says "it's like that bit on Fugazi's Instrument documentary where Brendan Canty says that a jam they've got sounds 'good, but not Fugazi' – we sound more like Hookworms rather than anyone else on this record." Within that though they've pushed themselves into new territories; the fat's been trimmed, the delay pedals dialled down and reverb stripped back, allowing bold pop melodies and hooks to burst forth in their place.
Opener 'The Impasse' is the closest Hookworms have sounded to their punk roots, a two-and-a-half minute-long garage rock explosion that sees MJ's vocals pushed to distortion and the density of the surrounding sound almost asphyxiating. Recorded with the idea of sounding "like Suicide if they had a full band" it intentionally juxtaposes the near nine-minute opener of their previous record and sets the stall out for an album that hurtles through with barely a glance backwards. The release and repetition of their previous material remains – most notably on the call and response vocals and sniping guitars of the portentous 'On Leaving' – but this is a record that goes for the jugular, aiming to attack the torso as opposed the cerebrum. Those who heard scorched garage rock nugget 'Radio Tokyo' last year, will recognise it here again, sounding like a long-lost emission from late 60's Detroit. First conceived around the making of their first record, the addictive nature of its high-energy bar room dirge ultimately became the starting point for The Hum. "We got so excited playing that track live," recalls bassist MB. "It made people move and that was something we wanted more of. Going to see acts like Factory Floor and watching how people react to them was really inspiring. It made us want to do something more beat-driven."
Helping them realise their ambitions in mid-2012 was a post-Pearl Mystic-recording change in personnel that saw JN join the group on drums. A stalwart of the Leeds DIY music scene, the unremitting nature of his no-holds-barred playing kicks The Hum up and down until it's bruised crimson, punching holes through the pooling textural layers at a ceaseless tempo – with producer MJ putting them it at the front of the mix. "Rhythmically I come from punk rock and I think that's come across in the record," says JN, who joined Hookworms after several of the band regularly turned up to shows featuring his other bands - before getting to know MJ when recording with him. "It was a bit like they were keeping tabs on me" he jokes. "But we share a lot of the same values; and I'd become a big fan of them anyway – their first EP was mind-blowing - but even from then it's been incredible to see them grow in confidence and trust in the songs more and more."
The collision of JN with the existing members of the group reaches its apex on album centre-piece 'Beginners'. The song opens the second side of the record and builds around a scuttling series of electronic transmissions, the brutal simplicity of the percussion almost goading the track into opening up – which it does, with a torrent of guttural guitar swirling around like blown apart detritus, vocals inflected with a tangential sense of gospel singers calm amidst the storm; while all the while the beat drives on and on and on.
Thematically The Hum is a record that feels as though it's come out of the other side of the dark psychological conflicts of Pearl Mystic. MJ is more reticent on the songs' content this time round, though admits "there are some dark moments still. 'On Leaving' is about the loss of a friend; 'Off Screen' is probably the most depressing song on the record – it's intended to stand apart from the rest of the album." 'Off Screen' is the sole break in pace among 35 blistering minutes, drawing influence from the band's love of Texan dream-poppers Pure X, tidal in the way it rolls over on itself through more than seven emotively fragile minutes. Its stark isolation compared to the rest of the record conversely makes it one of its strongest tracks.
Yet this is a pop record at heart, made emphatically explicit by the ebullient finale of 'Retreat' – as MB puts it "a big 'Yeah!' moment." Infectious from the off, it only itches further as it builds before exploding in delirium, MJ's calls of "you got me thinking about the impasse in the wind" neatly sending the album full circle. Hookworms, however, are only heading forwards.
Jaga Jazzist
Jessy Lanza
Jessy Lanza's second album 'Oh No' is addressed to her own constant nervousness. The pressure of music making, which used to calm her nerves, has led to a whole new world of contingencies that stoke the anxiety mill. The exclamation 'Oh No', for Jessy, marks yet another incident of randomness interrupting her tranquillity. All of which seems at odds with the confidence and spontaneity of this second album as well as recent collaborations with the likes of Caribou, DJ Spinn and Morgan Geist and his Galleria project.
Made in her hometown of Hamilton, Ontario, with production partner Jeremy Greenspan from Junior Boys, the plaintive, reverb drizzled mood of the first album has all but given away to a more direct, self-assured and joyful album. As with many artists whose hometown lie off the usual network of cultural hotspots, 'Oh No' is driven positively by the idea of making music that isn't inspired by where she lives. Instead, the album resonates more with the philosophy of experimental pop of Japanese 80s electro outfit Yellow Magic Orchestra and Jessy's breathless, pitched vocals are reminiscent of YMO collaborator Miharu Koshi. Playfully laced with cascading arpeggios, crispy drum machines and breezy songs, 'Oh No' has an infectious energy that has been brewing in her live shows since her first album.
As Jessy says 'I want to make people feel good and I want to make myself feel good'. The album oscillates between the languid, coiled, arpeggiated slow jams of 'New Ogi', 'Going Somewhere', 'Begins', 'Could be u', 'I Talk BB' and the low slung 808 groove of 'Vivaca', where Jessy's vocal gymnastics run wild over minimal drums and synths, and the catchy upbeat boogie of 'VV Violence', 'Never Enough', 'Oh No' and the high point of 'It Means I Love You" which has a sparse addictive bounce with a pitched up vocal refrain and a nod to Shangaan electro. The trials of dealing with nervousness are also encrypted into the artwork, such as the plants that recur in the sleeve and videos. As Jessy remarked, "I became obsessed with surrounding myself with tropical plants. I've been convinced that the air quality in our house is slowly killing us. It might sound crazy but the plants have made a huge difference."
Anxiety and botanical remedies or not, 'Oh No' is a bold second album from Jessy and a marked step forward for her sound. Catch her as she tours with Junior Boys in February, plays EU headline shows from May to June, and in July has a North American Tour.
John Carpenter
On Halloween 2014, the director and composer John Carpenter introduced the world to the next phase of his career with "Vortex," the first single from Lost Themes, his first-ever solo record. In the months that followed, Lost Themes rightfully returned Carpenter to the forefront of the discussion of music and film's crucial intersection. Carpenter's foundational primacy and lasting influence on genre score work was both rediscovered and reaffirmed. Carpenter's first recording of non-soundtrack work achieved numerous international milestones, including NPR First Listen; features in dozens of press outlets including the Los Angeles Times, Vanity Fair, Rolling Stone, The Wall Street Journal, The New York Times and The Guardian; three magazine covers; and Top 200 chart success in the U.S. and the U.K. The album was also a milemarker in its label's catalog being one of the best selling albums in Sacred Bones' eight-year history. So widespread was the acclaim for Lost Themes, that the composer was moved to embark on something he had never before entertained – playing his music live in front of an audience.
2016 will host the first ever John Carpenter tour and in true Carpenter spirit, a sequel to Lost Themes: Lost Themes II. The follow-up brings quite a few noticeable changes to the process, which result in an even more cohesive record. Lost Themes' cowriters Cody Carpenter (John's son) and Daniel Davies (John's godson) both returned. Cody was recently also heard as a composer for Showtime's Masters of Horror series (Cigarette Burns and Pro-Life), and NBC's Zoo. Davies was a composer for NBC's Zoo, as well as the motion picture Condemned. All three brought in sketches and worked together in the same city, a luxury they weren't afforded on the first Lost Themes. The result was a more focused effort, one that was completed on a compressed schedule — not unlike Carpenter's classic, notoriously low-budget early films.
The musical world of Lost Themes II is also a wider one than that of its predecessor. More electric and acoustic guitar help flesh out the songs, still driven by Carpenter's trademark minimal synth. This manifests itself brilliantly in songs like lead single "Distant Dream," which hitches a familiar Carpenterian beat to an expressive drum performance and rides it to a thrilling conclusion. The eerie "Angel's Asylum" lets an ethereal synth line command the first three-quarters of the song, before turning over the melody to an acoustic guitar, and "Virtual Survivor" delivers a blast of the sci-fi menace that characterized his great scores for films like Assault on Precinct 13 and They Live. Lost Themes II delivers eleven compelling new tracks for which fans can continue to score the movies in their minds.
Keep your eyes peeled for John and his co-writers to hit the road next year performing both lost and newly found themes, in addition to retrospective work from Mr. Carpenter's multi-generational career. Lost Themes II will be released on April 1st, 2016 on Sacred Bones Records. Long live the Horror Master.
Juana Molina

Born in Argentina, Juana Molina grew up in a musical environnent. Her father, a revered tango singer/composer and her mother a talented actress. Molina took up guitar at age five and was exposed to her parent's extensive record collection. Following the miliary coup of 1976, the Molina family fled the country for Paris. During her formative teenage years in France, Juana's outlook on music expanded by regularly listening to radio stations that featured music from around the world.

When Juana returned to Argentina she was determined to pursue a career in music. She knew she had a knack for doing imitations, and decided to audition for a TV program where she was hired on the spot. Her popularity rose and three years later she had her own successful comedy show in Latin America, becoming the most popular comedian in Argentina. Seven years after her TV debut, Molina took the brave resolution to cancel the show and start marking music again, releasing her first album in 1996. After the release of her second and third albums she quickly became the darling of the international indie/electronic/folk scene. The New York Times has said, "Ms. Molina doesn't imitate anyone. She has too much fun just being herself."
Julia Holter
Have You In My Wilderness is Julia Holter's most intimate album yet, a collection of radiant ballads. Her follow-up to 2013's widely celebrated Loud City Song explores love, trust, and power in human relationships. While love songs are familiar fodder in pop music, Holter manages to stay fascinatingly oblique and enigmatic on her new album. "This record is pretty haunted, in a way," Holter says. "There's always this lurking feeling that things may not be what they seem."
Holter is well known for weaving literary references into her dreamy, atmospheric music. Her 2011 full-length debut, Tragedy, was based on an ancient Greek play by Euripides; Ekstasis pulled in quotes from Virginia Woolf, Frank O'Hara, and other literary titans; Loud City Song took its inspiration from Gigi, the 1944 French novella by Colette and the whimsical 1958 musical that followed. For Have You in My Wilderness, Holter reached inward for inspiration.
"I started writing a bunch of songs from my heart—warm, dark, and raw—with less emphasis on theatrical ideas and without an overall narrative, like I've sometimes used in the past," she says. "All of these songs would come out of me while playing the piano very intuitively and quickly, without any planned concept. Many of the lyrics are stream-of-consciousness and surreal. Sometimes I would be surprised by the imagery that came out. Sometimes it was obvious, because of what I was feeling at the time. That's what I love about something like this — that it's almost automatic writing. But then there were months of molding the raw materials into something more dimensional—playing with the initial imagery that had poured out, and developing it just enough to feel excited about it. It's easy to start a sentimental ballad, but it's a challenge to finish."
Have You in My Wilderness is also Holter's most sonically intimate album. "It's more intimate in both the poetic material and the vocal delivery and treatment of the vocals," she says. Here, she and producer Cole Marsden Greif-Neill lift her voice out of the layers of smeared, hazy effects, putting her vocals front and center in the mix. The result is striking—it sounds as if Holter is singing right in your ear. It sounds clear and vivid, but also disarmingly personal. The focused warm sound and instrumentation — dense strings, subtle synth pads — adds to the effect. "I was going for a country album in a way," she says, "centered on a warm sound, within which a variety of emotions could thrive."
Like Holter's previous albums, Have You in My Wilderness is multi-layered and texturally rich, featuring an array of electronic and acoustic instruments played by an ensemble of gifted Los Angeles musicians. "I like to work with acoustic instruments, and capture the richness of their harmonics and noise," Holter says.
Have You In My Wilderness deals with dark themes, but it also features some of the most sublime and transcendent music Holter has ever written. The ten songs on the album are shimmering and dreamlike, wandering the liminal space between the conscious and the subconscious.
Over the past few years, Holter and her ensemble have toured widely internationally, and have played major festivals including Primavera, Pitchfork Music Festival, Big Ears, Moogfest, and Unsound. She has collaborated extensively with several musicians of note in her native Los Angeles, including folk legend Linda Perhacs.
Junior Boys
Finally...

Their music has drawn variously from disco, electro-pop, UK garage, R&B—and Frank Sinatra. They bear traces of Munich, London, Chicago, Virginia Beach, Tin Pan Alley—and yet they hail from Hamilton, Ontario. They are men of the world, but you can call them Junior Boys.

The men in question, of course, are Jeremy Greenspan and Matt Didemus, and their story is an unlikely one: two childhood friends who had no real intention of becoming professional musicians—and yet, six years after the almost accidental founding of the band, find themselves with three studio albums and a mix CD under their belts, their passports ragged after frequent touring, their press books brimming with clippings.

While Junior Boys have only been active since 2003, the pre-history of the band runs back much further, to the mid '90s. It was then, at 17, that Jeremy moved for a time to England, where he fell in with a group of academics and ex-ravers whose work and daily lives traced the intersection between cultural theory and underground dance music. Growing up in Hamilton, Jeremy had already been introduced to techno and industrial, but England, as odd as it may sound, was the first place he would hear the sounds of synth-pop, post-punk, new wave and the "New Pop" of Paul Morley's NME years—and discover a kind of icy romanticism that clearly resonated. It was here that Jeremy also stumbled onto the sounds of speed garage, a bubbling fusion of house music and R&B that would lay the blueprint, nearly a decade later, for his own skittering rhythms. Perhaps most importantly, Jeremy talked his way into a job at a recording studio, lying about his age and feigning experience, and making it up as he went along once he was in the door.

Back in Hamilton, Jeremy started putting together the pieces he had gathered in the UK. He and Matt continued playing music together, as they had since the age of 13; they hunted for records, produced "unmemorable" drum 'n' bass, and DJ'd when and where they could. Again, they made it up as they went along. Hamilton is a long way from England, and anyway, this was before the web had reached its tentacles into every nook and cranny of the music world. Distance led to creative misinterpretations of styles never meant to be joined—the stirrings of an original sound.

Junior Boys almost didn't happen. Originally, the project was a duo of Jeremy and fellow Hamiltonian Johnny Dark; the two recorded a slim handful of songs, experiments in stuttering beats and downcast, toe-scuffing electro-pop. When they sent them off to Jeremy's friend Steve Goodman, they weren't looking for a record deal so much as feedback. But Goodman posted the tracks and an interview with the band on Hyperdub, a cryptic website popular with garage and jungle's headier (or nerdier) adherents. (Goodman is also known as Kode9 and Hyperdub is the name of his dubstep-leaning record label, home to Zomby and Burial.) A burst of interest followed—mainly from bloggers and music journalists in Goodman's circle, but also from Nick Kilroy, who attempted to broker a deal for the band with another label and, when that fell through, launched his own Kin imprint just to put out their music.

The only problem was that, by now, Junior Boys didn't properly exist: Johnny had left the group to pursue a different career. Nick put out the 12" anyway, complete with a remix from Fennesz, and encouraged Jeremy to complete a full album. Faced with a daunting task, the lone Junior Boy did the obvious, and asked Matt to join the band full-time.

Wrapping up Jeremy and Johnny's unfinished tracks, and rounding it off with new material, the new Junior Boys finished the album, and Kin released Last Exit in the UK in June of 2004. Shortly thereafter, Junior Boys signed to Domino, who released Last Exit in the US that fall. The ensuing whirlwind Jeremy describes as "a crash course in the music business": a slot at SonarSound São Paulo and then a tour opening for Mouse on Mars, who would go on to invite the band to their home town of Düsseldorf. It was there that Junior Boys decided to try writing and recording a song in just two days—the result was "In the Morning," the first single for their next album, So This Is Goodbye.

The recording wasn't always easy. Their heads were still reeling from their new day job, for starters. (Jeremy had turned down a graduate-school offer to pursue the band.) And then several people close to the group passed away, including Nick Kilroy. But the strain gave Junior Boys focus, pushing them to go beyond Last Exit's tentative steps and embrace not only more a more sophisticated musical palette but a deeper emotional resonance as well. The Frank Sinatra cover "When No One Cares"—hardly the kind of thing most "dance" acts would attempt—confirmed their new-found confidence. More than a farewell, So This Is Goodbye served as Junior Boys' greeting to a new world, one that met them with open arms.

The next two years were busy ones. Junior Boys toured the hell out of the record—in the process, honing their live act, learning to turn studio productions into a performance. Jeremy contributed vocals to fellow disco devotee Morgan Geist's album Double Night Time (Environ) and co-produced Caribou's "She's the One" (City Slang/Merge); the duo also mixed Body Language Volume Six for Booka Shade's Berlin-based Get Physical label, with a tracklist confirming their facility as curators of dance music's outer edges.

Throughout it all, they were laying the groundwork for a new album—Begone Dull Care—but being Junior Boys, they couldn't make it easy. Jeremy purchased a building in Hamilton, complete with his dream studio, office space rented by the local university and a downstairs bar in which he's a partner. Matt got married and moved to Berlin. Rather than going the route of online collaborations, the two continued to work together, flying back and forth between Berlin and Hamilton to work on the record in month-long chunks. They geeked out on gear, digging into the analog drum machines and modular synthesizers that gave their favorite synth-pop and electronic R&B records such an unearthly sheen. And Jeremy, ever committed to the perfect pop song, took his voice and his songwriting so far that it makes you wonder how he ever could have thought that being a musician wasn't in the cards for him.
Kaitlyn Aurelia Smith
Katie Gately
Kim Deal
Lee Fields & the Expressions
There aren't many artists making soul music today who had a release in 1969, back when R&B was first beginning to give the drummer some. Lee Fields, however, is one such artist—or maybe he's better labeled a phenomenon. Since the late sixties, the North Carolina native has amassed a prolific catalog of albums and has toured and played with such legends as Kool and the Gang, Sammy Gordon and the Hip-Huggers, O.V Wright, Darrell Banks, and Little Royal. With a career spanning 43 years, releases on twelve different record labels, and having toured the world over with his raucous-yet-tender voice, it's mind-blowing that the music he's making today with Brooklyn's own Truth & Soul Records is the best of his career. Lee's new Album, Faithful Man (out March 13, 2012), is the latest testament to how his music and voice continue to amaze and inspire listeners around the world.

With a catalogue that ranges from James Brown-style funk to lo-fi blues to contemporary Southern soul to collaborations with French house DJ/producer Martin Solveig, Lee Fields has done it all. Today, Lee Fields continues to evolve with Truth & Soul's house band The Expressions who add their sweeping, string-laden, cinematic soul sound. Released in June 2009 on Truth & Soul, My World was their first full-length together and was called "one smoking mother of an old-sound soul record" and a "throwback done right" by Pitchfork.

While drawing comparisons to artists like The Moments, The Delfonics, The Stylistics, and—of course—James Brown, Faithful Man has been able to create a space of it's own due to the group's desire to interpret and further the formulas of good soul music rather then parrot and imitate them. Chalk that up to Truth & Soul producers and co-owners Jeff Silverman and Leon Michels, as well as the high level of musicianship of everyone involved. These are the same individuals that wrote, produced, and played on Aloe Blacc's global smash hit LP Good Things (Stones Throw Records) and have provided the back drop for records by El Michels Affair, Adele, Liam Bailey, Ghostface Killah and Jay-Z to name a few.
"In a curious case of musical evolution, the older Fields becomes, the closer he gets to perfecting the sound of soul that he grew up with as a young man, " noted music writer, scholar and DJ Oliver Wang regarding Fields in a piece for NPR in July 2009. Faithful Man is the next step towards realizing that perfection.
Linda Perhacs
Have You In My Wilderness is Julia Holter's most intimate album yet, a collection of radiant ballads. Her follow-up to 2013's widely celebrated Loud City Song explores love, trust, and power in human relationships. While love songs are familiar fodder in pop music, Holter manages to stay fascinatingly oblique and enigmatic on her new album. "This record is pretty haunted, in a way," Holter says. "There's always this lurking feeling that things may not be what they seem."
Holter is well known for weaving literary references into her dreamy, atmospheric music. Her 2011 full-length debut, Tragedy, was based on an ancient Greek play by Euripides; Ekstasis pulled in quotes from Virginia Woolf, Frank O'Hara, and other literary titans; Loud City Song took its inspiration from Gigi, the 1944 French novella by Colette and the whimsical 1958 musical that followed. For Have You in My Wilderness, Holter reached inward for inspiration.
"I started writing a bunch of songs from my heart—warm, dark, and raw—with less emphasis on theatrical ideas and without an overall narrative, like I've sometimes used in the past," she says. "All of these songs would come out of me while playing the piano very intuitively and quickly, without any planned concept. Many of the lyrics are stream-of-consciousness and surreal. Sometimes I would be surprised by the imagery that came out. Sometimes it was obvious, because of what I was feeling at the time. That's what I love about something like this — that it's almost automatic writing. But then there were months of molding the raw materials into something more dimensional—playing with the initial imagery that had poured out, and developing it just enough to feel excited about it. It's easy to start a sentimental ballad, but it's a challenge to finish."
Have You in My Wilderness is also Holter's most sonically intimate album. "It's more intimate in both the poetic material and the vocal delivery and treatment of the vocals," she says. Here, she and producer Cole Marsden Greif-Neill lift her voice out of the layers of smeared, hazy effects, putting her vocals front and center in the mix. The result is striking—it sounds as if Holter is singing right in your ear. It sounds clear and vivid, but also disarmingly personal. The focused warm sound and instrumentation — dense strings, subtle synth pads — adds to the effect. "I was going for a country album in a way," she says, "centered on a warm sound, within which a variety of emotions could thrive."
Like Holter's previous albums, Have You in My Wilderness is multi-layered and texturally rich, featuring an array of electronic and acoustic instruments played by an ensemble of gifted Los Angeles musicians. "I like to work with acoustic instruments, and capture the richness of their harmonics and noise," Holter says.
Have You In My Wilderness deals with dark themes, but it also features some of the most sublime and transcendent music Holter has ever written. The ten songs on the album are shimmering and dreamlike, wandering the liminal space between the conscious and the subconscious.
Over the past few years, Holter and her ensemble have toured widely internationally, and have played major festivals including Primavera, Pitchfork Music Festival, Big Ears, Moogfest, and Unsound. She has collaborated extensively with several musicians of note in her native Los Angeles, including folk legend Linda Perhacs.
Lotic
Lower Dens
Version:1.0 StartHTML:0000000277 EndHTML:0000007966 StartFragment:0000002823 EndFragment:0000007930 SourceURL:file://localhost/Users/tour_press/Desktop/Dropbox/Photos/Ribbon%20Music/Lower%20Dens/Lower%20Dens%20Assets/Lower%20Dens%20-%20Escape%20from%20Evil%20-%20bio.doc
On Escape From Evil, Lower Dens' Jana Hunter emerges: cerebral and hot-blooded, rash and incorruptible, and, crucially, possessing of a loud, clear voice. Hunter has united the strengths of her previous work, and Lower Dens have made their most musically coherent album to date.

With EFE, Hunter aims to "relate what it is to be a fucking human being, to relate the terror and joy and confusion of it." These songs about love, death, recklessness, violence, fear, gender ambiguity, and guilt manage to encode something of the hustling, overburdened experience common to many of our lives. "Songs that people could rally around, I hope. Real truth-telling set to a good beat is real catharsis," Hunter says. "Trying make sense of your life in a society that's as static and screwed as ours can feel suicidal. Music is transformative. The human condition becomes fabric for stitching together something divine. I want people to feel new when they listen to this."

Hunter stepping up and taking center stage has emboldened every other aspect of the band. Escape From Evil is a cinematic, tonally rich work. The sounds are clean and warm. The pulse of the album is strong. Melodies are potent and songs are physical. Lyrics are direct, frank confrontations with life's common crises. The album title is brazen, and along with the grimly funny title of lead single, "To Die in L.A.", almost theatrical. Lower Dens' other members have always been skilled, but they appear here masterful and egoless; everything's in the pocket.
Lower Dens' 2010 debut, Twin-Hand Movement, was a stunning evolution of guitar brilliance and murky emotiveness, while its 2012 follow-up, Nootropics, was a stark, textured paean to experimental bands of the krautrock era. Some of their previous influences remain (Wire, Televison, Neu!), along with others that come to mind (Echo & The Bunnymen, early U2, The Smiths), but these influences never overwhelm the work of a band that is one of the few truly innovative groups in this corner of the music world. It's difficult to name a single forebear for "Your Heart Still Beating", a song Hunter describes as "raw grief" but which contains one of the album's best beats and some of its finest guitar work. "Quo Vadis" ("a narcissist's love song") and "Non Grata" ("seduction and a suicide pact") are, again, physical. Songs are by turn commanding powerhouses ("Sucker's Shangri-La") and controlled chaos ("Company"), and there is no filler.

On Escape From Evil, there are only songs into which this band and its formidable front person have thrown the whole weight of their musical ability, intellectual capacity, and emotional sensitivity. It is a bold, monumental step forward for a band we knew had it in them, and the welcome manifestation of a singer we've never quite seen until now.
Lunice
Lydia Ainsworth
Marissa Nadler
Marissa Nadler wastes no time in cutting close to the bone on "July," her latest album and first for her new labels, Sacred Bones (US) and Bella Union (Europe).
"Drive" opens the record with one of her most devastating lines, addressing a quandary we have all grappled with at some point: "If you ain't made it now/ You're never gonna make it."
There is catharsis in the chorus: "Nothin' like the way it feels/ To drive," she sings amid a choir of celestial harmonies, elongating that last word as if it were a car bounding down a long stretch of lost highway. It's Nadler at her most elemental: warm but spectral, vulnerable but resilient.
Nadler lays the listener – and herself – on the line with "July," her sixth full-length album in nearly a decade. Set for release on Feb. 10th, it floats freely in the pop cosmos somewhere between gauzy shoegaze, unvarnished folk, and even a hint of metal's doom-and-gloom spirit.
On "Firecrackers," an acoustic strum frames a cascading melody that is simply gorgeous until you realize just how much it belies the brutality of what Nadler has to say. "Firecrackers/ Burned into heaven on the floor/ My attacker/ It's me, it's me, it's me you're looking for."
Then she slyly leavens the mood: "July Fourth of last year/ We spilled all the blood/ How'd you spend your summer days?" Nadler asks with a straight face, acknowledging you could either laugh or cry at such a sentiment.
This is the world of Nadler's "July," where you're likely to find the Boston-based singer and songwriter "holed up at the Holiday Inn" watching crime TV or leaving her instruments to freeze in the car. These settings, details, and themes are brand-new to Nadler's canon, and they paint a far more realistic version of her life than her previous records. The results are astonishing and occasionally reminiscent of David Lynch (who is, appropriately enough, among her label mates on Sacred Bones).
Recorded at Seattle's Avast Studio, the album pairs Nadler for the first time with producer Randall Dunn (Earth, Sunn O))), Wolves in the Throne Room). Dunn matches Nadler's darkness by creating a multi-colored sonic palette that infuses new dimensions into her songs. Eyvand Kang's strings and Phil Wandscher's guitar lines escalate the whole affair to a panoramic level of beautiful, eerie wonder.
Her voice, too, is something to behold here, at once clarion but heavy with the kind of tear-stained emotion you hear on scratchy old country records by Tammy Wynette and Sammi Smith. Long gone are the days when Nadler summoned images of 1960s folk singers who got lost in the woods. She is a cosmic force on "July," shooting these songs to euphoric highs and heartbreaking lows.
Celebrated for her crystalline soprano, she explores her lower register to profound effect throughout "July," turning "1923" into a cinematic ode to forlorn love. Strings cradle Nadler's vocals, cresting in a climax that is somehow vast yet still intimate. If you were to hear only one song from "July" – which would be a shame, by the way – let it be "1923." It is Nadler in miniature: haunted, elegiac, and epic.
"July" is the kind of release that reminds you why NPR counts Nadler's songwriting as so "revered among an assortment of tastemakers." This is a singular achievement for the artist, a record she couldn't have made earlier in her career because, as every songwriter knows, she didn't just write these songs: She lived them.
Marnie Stern
Mas Ysa
There's no one way to describe Mas Ysa. The creation of musician Thomas Arsenault embraces cutting-edge electronic music, but owes plenty to traditional songwriting; songs that are made to pack a dance floor flow seamlessly into harrowing ballads. The entirety of this spectrum is apparent on his debut album Seraph, out July 24, 2015 on Downtown Records.
Seraph was created far from the noise of the city, at Arsenault's woodland home in Lake Hill, NY. "Moving upstate and recording there, and not in Brooklyn, was less isolating than I'd expected," he recalls. "I felt much more isolated in the city, in a dark corner of a studio, whereas in Lake Hill, I felt like my music was going out the windows and into the woods." Away from the distractions of urban life, Arsenault was part songwriter and part mad scientist, taking winning songs from his live set and reworking them to into the powerful, penetrating tracks that appear on Seraph. "When I survey the music I listen to, I find I always spend more time with solo projects than bands," he explains. "The individual for me is easier to commiserate with than a group, and that's what I usually look for in music—a friend, not a scene. I'd take John Prine over the Beatles any day.
The change of scenery also allowed him to open up. "I also moved upstate at a time when I was beginning to share my music publicly," he says, "whereas in Brooklyn I was more guarded as to who I'd play it for."
While Seraph is his first full-length record, Arsenault is no newcomer. In 2013, after playing shows supporting Purity Ring and Deerhunter, the first Mas Ysa track, "Why," was released and named a "Best New Track" by Pitchfork. The following year the Worth EP came out, nabbing another "Best New Track" nod for the song "Shame" and propelling Arsenault into the international spotlight with subsequent gigs around the world and across the United States. The Fader called him, "an artist whose sound has arrived fully minted," while Noisey.com noted, "in Mas Ysa's hands, every emotion feels titanic." Thanks to his indefinable sound and wide appeal, Mas Ysa has since toured with bands including Delorean, EMA, Hundred Waters and Young Fathers and has played festivals like Primavera, Pitchfork, Fun Fun Fun, Hopscotch, Northside, SXSW and NXNE.
Creating Seraph took the better part of a year—it was crafted in Arsenault's home studio, received additional production help from Steve Rivette (Liars, Black Dice) and was mixed by Grammy-nominated Damian Taylor (Bjork, Arcade Fire)—but the topics it covers have been haunting the musician for his entire life. "Thematically, there's a lot of Catholic guilt and shame," he says of the album, which is named for a kind of angel. "I don't set out to use specific sounds or actively reference any culture's sound or instruments, but looking
later at the pallet of choirs, clapping, castanets, flutes—I've realized that they are just comforting to me. I think that comes from going to church and coming from very large and close Ecuadorian and FrenchCanadian families."
Seraph isn't electronic music only for the club or dance floor, it's electronic music for the heart. "This is personal," Arsenault says. And while Mas Ysa displays Arsenault's unabashed love of electronic music, and Seraph puts forward a collection of songs that have made their creator a hit on dance floors across the world, what Arsenault says is important isn't just the beats. "To me," he says, "the truth just sounds different."
Matrixxman
Before digging into the steely, handcrafted technoisms of Homesick, you need to know a few things about Charles Duff, the Bay Area artist behind Matrixxman. Perhaps most importantly, he is a dedicated futurist—quick to name Google's director of engineering, Ray Kurzweil, as a major personal inspiration, and prone to contemplating artificial intelligence and "a true post-corporeal reality." He's also a voracious information junkie, soaking up government conspiracies and contemporary science-fiction like a proper X-Files fanatic. These cultural reference points are as integral to the background of Homesick as Detroit, Chicago, and Berlin's musical legacies. Across the record's versatile tracklist, Matrixxman uses the language of machines and dancefloors like a hungry pulp novelist, weaving together his divergent narratives and characters under one sprawling dystopian sky.
If you listened to techno and house in 2014, you've undoubtedly heard the name Matrixxman. The guy has been on a prolific tear since debuting his project in 2013, having issued no fewer than 12 "cold-ass futuristic" releases and taken his techno-centric DJ sets around the world in under two years. But his story reaches much further into the past: back to being a drum & bass-obsessed teenager in the late '90s, back to when Duff's best friend changed his life with a Juan Atkins mix CD in 2001, back to producing for hotly tipped MCs like Le1f, Ty Dolla Sign, and YG. Matrixxman is already a venerable pro with workmanlike constitution, to say the least, and yet his debut album has only just materialized.
"My obsession with the darker sides of humanity's exploits gone awry is secondary to the more important matter at heart: evolutionary transcendence," Matrixxman explains. And his focus on cybernetic themes shines through the music. Emergent AI, interplanetary travel, neuroenhancement drugs, incredible opulence juxtaposed with abject poverty, leaving physical form and existing as data—Homesick distills the concepts into thick acid lines, brawny 909 patterns, tonal contrasts, dynamic aesthetics, and viscous pads steeped in digital ephemera. It begins with "Necronomicon", a massive black cloud of noxious ambience looming over our story, and ends on the astral mysticism of "Earth Like Conditions". Yes, there is an arc built into Homesick, and the sci-fi epic it illustrates seizes your undivided attention.
Even the tracklist speaks volumes to the record's music and narrative—from the enhanced motorik systems of "Augmented" and "Network Failure"'s cognitive dissonance, to the dark hedonism in "Opium Den" and the drum machine violence that drives "Switchblade". As Matrixxman says himself, "The titles correlate to distinct, separate scenes." And those visuals just about come alive on tracks like "Packard Plant"—a whirring, windswept homage to the desolate Detroit landmark—or the album's haunted and distant centerpiece, "Annika's Theme". Duff is quick to share Annika's identity: "She's an incredibly gifted neuroscientist, pursuing cutting-edge research in fields that will have a profound impact on humanity." But what exactly she accomplishes and where she goes is unexplained. Homesick outlines the cues needed to follow along, careful to leave room for us to fill in the details.
Matrixxman uses his debut album to evoke visions of a not-too-distant-future with music made both for the dancefloor and the early morning zone-outs that follow. These are the real world applications of Homesick, though Duff comes to it all from an entirely different mindset. "We will have the technological capability to fully map out a human brain in its entirety within 30 years," he starts. "The implications of such a possibility are deep and far reaching. We will be crossing a rubicon towards a new phase in human consciousness. I am one person that is prepared to take that step." Once you emerge on the other side of Homesick, it seems possible that Matrixxman already has.
Matthew Dear
Depending on whom you ask, Matthew Dear is a DJ, a dance-music producer, an experimental pop artist, a bandleader. He co-founded both Ghostly International and its dance floor offshoot, Spectral Sound. He's had remixes commissioned by the XX, Charlotte Gainsbourg, Spoon, Hot Chip, The Postal Service, and Chemical Brothers; he's made mixes for the Fabric mix series and Get Physical's Body Language. He maintains four aliases (Audion, False, Jabberjaw, and Matthew Dear), each with its own style and distinct visual identity. His highly anticipated third album, 2010's Black City – follow up to 2007's critically acclaimed Asa Breed – is the culmination of years of hard work and experimentation, a darkly playful sound-world that envelops the listener like the arms of a malevolent lover.

Matthew Dear's Black City can't be found on any map. It's a composite, an imaginary metropolis peopled by desperate cases, lovelorn souls, and amoral motives. Like most literary Gothams, Black City is a place to love and hate, as seedy and seductive as a nightclub's back room. Matthew Dear, the musician, may live in New York City, but the Matthew Dear of Black City inhabits a sound-world unlike any other: a monument to the shadowy side of urban life that bumps and creaks, shudders and wakes up screaming in the middle of the night. Black City is Matthew Dear's darkest and most engrossing work to date.

As well as the usual formats, Black City will also be released in a limited edition design package made by an award winning design firm, Boym, who won the Cooper Hewitt Design Museum's National Design Award in 2009
Maya Jane Coles
Micachu & the Shapes
"Micachu and the Shapes could stand among this generation's most lauded arty pop purveyors." - Matt LeMay, Pitchfork

Micachu And The Shapes' return, three years after the release of their last record, is almost an accident: the trio of friends decided to rehearse in an East London studio, and found themselves immersed into an hours-long jam. Drummer Marc Pell had an Edirol field recorder in hand, and unbeknownst to his bandmates, recorded the whole session; Bell, Mica Levi, and Raisa Khan were so enamored of those off-the-cuff audio experiments that they became the underpinnings of a new record.

"For me it's the most free we have been," Levi explains. Rather than showing up to the studio with songs written out, the trio started with a collaborative improvisation, from which Levi chose sections to develop into songs, writing lyrics to the entire record "non-stop, in one avalanche."

With one listen, it's easy to hear why they loved the tracks. 'Good Sad Happy Bad' maintains the experimental-pop sensibility the band has brought to previous efforts, combining the lightness and bounce of their best singles with the sonic textures of field recordings, industrial effects alongside straightforward instrumentation. Levi's affected vocals eschew easily readable emotional tone, instead relying on quixotic lyricism, repetition, and immersion into the song's landscape, to evoke warmly - rather than show - the sentiments underpinning the songs.

The record's irrepressible energy, across both the upbeat and a handful of sadder songs, seems to be a direct result of the live recording process. "Jams are really quite a healthy release, it's a way of getting stuff out without consciously thinking about it or making decisions," says Khan.

Conversely, because the band worked out the final mixes together over a number of months - rather than in a traditional, multi-track studio over a shorter period - Pell found a new degree of creativity. "I think the best drum part I have ever written is the stick-clicking at the beginning of 'Peach' - a moment, he explains, that he wouldn't have been able to notice without the luxury of seeing the recorded tracks as more than simply songs, but as collections of sonic ideas.

In the years since the band's last work together, Levi's star in the world of modern composition has risen, due in large part to her work on Jonathan Glazer's standout 2014 film, 'Under the Skin', whose eerie depth is due in large part to Levi's precise, otherworldly score, for which she won a European Film Award and was nominated for a BAFTA. Glazer contacted Levi in 2012, after his music supervisor played him part of 'Chopped & Screwed', Micachu And The Shapes' 2011 live collaboration with the London Sinfonietta.

While she continues to work on composition projects, Levi welcomes a return to the more "social, physical" experience of being in a touring band.

Micachu And The Shapes will return to the U.S. for their first tour here in three years, bringing their noisy, experimental-garage tempest of a live show back for an east coast run in September and a full tour later this fall.
Mount Kimbie
"It's a question of being respectful to each other," Dom Maker says of the art of collaboration. It's a simple ethic, but one that has yielded rich rewards. Since 2009, Maker and his partner in Mount Kimbie, Kai Campos, have played a central role in forging a new form for electronic music. Their influence stretches far beyond the tiny corner of the dance music underground that birthed them and, with the duo now signed to the legendary Warp label, it looks set to stretch further still in the coming years. Since their emergence, Mount Kimbie has repeatedly confounded expectations, transforming themselves from bedroom-studio producers to creators of one of the most fully realized electronic album-length statements of recent years. This year, with the release of the duo's second LP, Cold Spring Fault Less Youth, the perception of what Mount Kimbie is looks set to change again. Still, at the heart of the band's music lies that simplest of things: the meeting of two musical minds.

Campos was raised in Cornwall, Maker in Brighton. The pair met in halls of residence while studying at London's Southbank University and, having primarily listened to indie bands in their youth, they bonded over a newfound passion for electronic music — specifically the burgeoning UK bass scene. "We weren't particularly trying to break into any kind of scene or anything like that," says Campos. "We were just making music that we didn't even think was that weird at the time, but when you look back on it now..." Mount Kimbie drew on their thick soup of influences to make a hybrid music that was intimate in scale but far from lacking in ambition. Back then they were oddities; nowadays the approach they pioneered is practically the norm.

The first evidence of the impact Mount Kimbie would have came with the Maybes EP, released on Hotflush in 2009. The title track was a dazzling statement of intent, a melancholic anthem of sorts, combining a delicate garage shuffle with gaseous vapor trails of guitar and fragmented vocal melodies. It was swiftly followed by the more colorful Sketch On Glass EP, and within the space of a few months Campos and Maker found themselves at the forefront of a new wave of bedroom producers radically re-interpreting the bass template. "In the early stages of Mount Kimbie everything happened very fast," Maker recalls. "I remember the first show we ever did — actually getting paid money to play in this church in Oslo. It was a really bizarre feeling, almost like we'd cheated the system."
The pair kept a level head though, and, around an increasingly busy touring schedule, began to work on a debut album. Released the following year, Crooks & Lovers was the summation not only of Mount Kimbie's career so far, but one of the first releases of the so-called "post-dubstep" scene that would soon coalesce around them. The record consolidated the band's signature sound: fragmented guitar licks, stumbling garage-inflected percussion, and fractured vocals. The album topped a slew of "best of 2010" lists in the process. By broadening and deepening their sound to meet the requirements of the album format, the duo also trailblazed a route from the dance underground to wider acclaim.

"In that situation you're flattered that people are paying attention to you," Campos says of the significant impact Crooks & Lovers had at the time. "So naturally you think, 'I'm doing something right here,' and gravitate towards doing similar things. But at some point you've got to take a step back and say, 'This is no longer what I want to do.'" Perhaps it was this need — the need to work out precisely what they wanted to do — that explains the duo's absence from release schedules in the past two years. Certainly, with their second album, Cold Spring Fault Less Youth, finally completed, Mount Kimbie seems to be a changed band: more experienced, more mature, more self-aware. "Two years is a long time," says Maker. "Tastes change, what you want out of your life changes, and so on. Naturally, how we want to sound has changed too."

Fans will notice this change in the band's performances. In recent years the duo have gradually migrated from playing in clubs to frequenting gig venues and festivals, and the addition of a drummer to their guitar, keys and percussion live setup makes the new Mount Kimbie feel considerably more like a band in the traditional sense of the word. "I'm still really interested in dance music," maintains Campos. "It's just that in some ways, for what we do, that world became quite limiting. The more traditional kind of presentation is much better for us, even if that means we're playing at 9 p.m. in the evening and the crowd aren't on pills.
The move mirrors a more fundamental shift in focus for the band. Where Crooks & Lovers was largely electronic, with fragmented guitar and vocal lines hinting at a human touch, their new material sees the duo embracing live instrumentation with newfound enthusiasm. In a sense, 2013 is the year that Mount Kimbie cease to be simply producers, becoming instead composers, performers, arrangers; in short, they're taking the reins of a project that's more fully realized than ever before. Cold Spring Fault Less Youth, shot through with warm organ chords and earthy live drums, feels looser, richer, and more enveloping than the duo's past work. More significantly, vocals have a new prominence, functioning as the central protagonist in songs that move further away from dancefloor convention to explore forms that are definitely ambitious, but still feel like Mount Kimbie. Cold Spring Fault Less Youth's musical language now evokes larger spaces, grander emotions.

Perhaps this is a natural progression for a band who are no longer new kids on the block; an embrace of popular music which James Blake — a long-standing musical ally who was a member of the band for early live shows — has also graduated towards. Now entering their fifth year of success, the duo is aware that the rules of engagement have changed. "Things have gone as well as they could've gone for us so far, in terms of being a small band and finding an audience," says Campos. "Certainly a bigger audience than we expected. But just because of the nature of our culture, people get very excited about new acts, and we're not exactly new any more."

Not new, perhaps, but arguably more exciting and relevant than ever. "Since the first record came out we've been learning to be better artists really," say Campos. Cold Spring Fault Less Youth is proof, if it were needed, that that journey hasn't been in vain.

MOURN
MOURN is a very young quartet formed from the friendship of Jazz Rodríguez Bueno and Carla Pérez Vas—both born in 1996 in El Maresme, Catalonia, Spain. The duo armed themselves with inspiration from PJ Harvey, Patti Smith, Sebadoh and Sleater Kinney and began writing material, which they quickly released, raw and acoustic, on their YouTube channel. These recordings caught the attention of their homeland's Sones Records. Despite being teenagers, earlier this year they came out of the studio (along with a couple new recruits—drummer Antonio Postius and bassist Leia Rodríguez) with a brilliant treatise of indie rock that has stunned those who have had the opportunity to hear it.
Jazz (18), Carla (18), Leia (15) and Antonio (18) came together to present these tracks with an authenticity and self-awareness beyond their age. The debut LP was recorded live in the studio in two days, proof of which is in their videos for singles "Otitis" and "Your Brain Is Made of Candy." Both tracks perfectly capture the band's affinity for the brevity of The Ramones with the lyrical and melodic sophistication of The Pixies. The LP managed to capture a maturity beyond their 15-19 years, while also containing that rare "lightning in a bottle" quality of youth. The band's self-written motto states "Four nerds playing music and shit at the doors of hell." Thankfully for us, this moment was documented and we have the self-titled debut to enjoy for years to come.
Mutek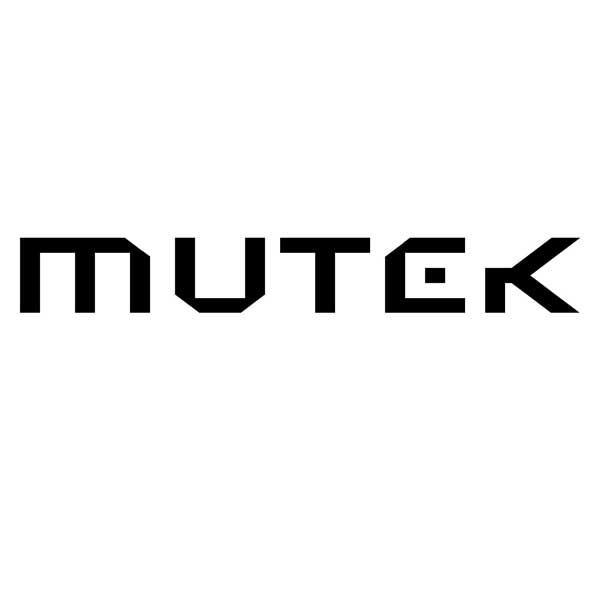 Naomi Shelton
In the six years since the release of their last full-length record, Naomi Shelton & the Gospel Queens have toured extensively, playing main stages at some of the most prestigious festivals in the world, including Bonnaroo, The Monterey Jazz Festival, Montreal Pop, and The Ottawa Blues Festival. Though seasoned veterans, these last years of touring played a crucial role in the creation of the songs that would become the forthcoming album Cold World. With Gabriel Roth (Bosco Mann) at the helm, Naomi and company went into the studio (add date), and cut twelve inspired new songs live to eight-track tape.
Though the music is most unapologetically gospel, most of the lyrics on the record would fall under what could be called "message songs". That is, music containing uplifting spiritual messages, reminiscent of the more inspirational moments of The Staple Singers or Curtis Mayfield. However, the relationship between gospel and soul music does not need to be discussed again here. It is as plainly and naturally inherent in these grooves as it is in the singer's every word and motion. There is no one alive today that has a voice or spirit more capable of lifting an audience than Naomi Shelton. On this record, the grooves are pure Soul. 'Sinner' sits atop Side One as a dark welcome into the soulful stomping world of the Queens. They flow effortlessly from the Sunday stomp of 'Get Up, Child' to the country-twinged swagger of 'One Day' and 'I Earned Mine'; from the river's edge lilt of 'Everybody Knows' and 'I Don't Know' to the energetic boogie of 'Thank You Lord', 'It's A Cold, Cold World', and 'Bound for the Promised Land'.
At the heart and soul of the band's sound lie Naomi's raw, gritty vocals, commanding attention with every heart-wrenching syllable. Veteran Queens Edna Johnson and Bobbie Jean Gant – who have been singing with Naomi for the better part of 20 years – joined rookie Queen Angel McKenzie – who joined the group in the winter of 2013 – to provide perfect answers to Naomi's calls. The band, whose ages range from 17 to 82, is led by Brother Cliff Driver with a musical pedigree that includes working with legends Baby Washington, Little Willie John, King Curtis, Sam Cooke, Jackie Wilson, and Solomon Burke. On bass guitar is the infamous Fred Thomas, who spent the better part of his musical career backing up The Godfather of Soul himself, Mr. James Brown – in the eponymous JB's. Rounding out the group are Jimmy Hill, who played alongside Wilson Pickett in the late 60's, guitar whiz Max Shrager, who at the tender age of 17 composed two of the album's tracks, and Mikey Post on drums, who spends his 9-to-5's helping run the business at Daptone HQ.
Like many gospel and rhythm and blues singers, Naomi Shelton learned to sing at an early age in the very church where she was baptized in Midway Alabama. Alongside her two older sisters, she performed every Sunday morning on a regular radio broadcast as the Davis Sisters. As a young girl Naomi was inspired by the southern gospel quartets like Sam Cooke and the Soul Stirrers, and The Five Blind Boys of Alabama. In 1960, Naomi moved to Florida and it was in these first years away from home when she discovered the blossoming sound of soul in the voices of Wilson Pickett, Otis Redding, and Lou Rawls. With this newfound soulful feeling, Naomi made her first foray into secular music by singing in a local talent show where she quickly and regularly began to take first prize.
In 1963, Naomi moved to Brooklyn and took a gig as the house singer in a little place called the Nite Cap on Flatbush Ave. It was here where she met her musical director and lifelong friend Cliff Driver. Cliff hadn't come from a musical family, but when he arrived at the Kentucky School for the blind – after a tragic hunting accident – music was all around him. It was here that Cliff began honing what would become his classic honky tonk piano style. In 1947 at the age of 16, Cliff moved to the Bronx and quickly found work as a musician, eventually (in 1956) releasing his first record under the name The Cleftones on Neptune records. The song 'The Masquerade Is Over' has become a much coveted 78rpm record in today's record collecting world.
Fast forward to 1999 and enter long-time original Queen, Edna Johnson, whose storied career started up in Harlem singing back-up for touring acts like Lloyd Price and Eddie Floyd. Edna was a singer in Cliff's group The Queens, and when the Queens were in the market for a new lead, it was Edna who suggested Cliff's old friend Naomi Shelton. Naomi had never stopped singing both in church (as Naomi Shelton) and on the club scene (as Naomi Davis) and jumped at the chance to work with Cliff. Thus began Naomi Shelton and the Gospel Queens. Later in 1999, Cliff and Naomi were doing a club set with legendary bassist Fred Thomas at Flannery's on 14th St. in Manhattan, when then Desco label man Gabe Roth approached the group about doing some recordings. The fruit of those records were two deep funk singles that became instant classics on the bourgeoning funk scene of the time.
Desco Records closed its doors forever in 2000, but Gabe Roth along with Sugarman 3 sax-man Neal Sugarman promptly started a new label – Daptone Records. In 2002 Naomi sang lead on a track for the Sugarman 3's album Pure Cane Sugar, but it wasn't till 2005 that Mr. Driver came back into the picture and hooked up with Roth to record a full length NSGQ record. It took three sets of sessions over three years before Roth and Driver finally found the right combination of singers, songs, and musicians to make what would become the first offering from NSGQ – What Have You Done, My Brother?
In support of the release of NSGQ's Sophomore LP, Cold World in July of this year, Naomi and the Queens are planning to tour extensively. To Quote Naomi, "My occupation is singing. My other occupation is going out in the field, helping others whatever way I can."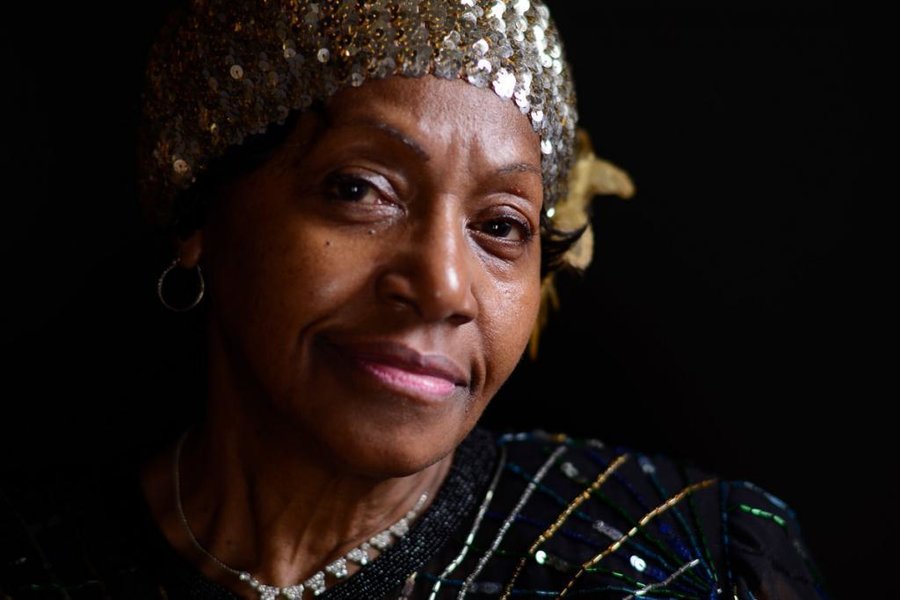 Nicole Dollanganger
Nite Jewel
Two songs into her new record, Nite Jewel asks the operative question: was that a sign? The Los Angeles native has spent much of the past four years mulling that over. Her 2012 album, One Second of Love, captivated listeners for its willingness to play in the fringes of pop; elements of dance and electronic music were warped and bent into something that was equal parts foreign and instinctual. It served as the culmination of an aesthetic that the singer, born Ramona Gonzalez, had been cultivating since the last Bush years, and it was inescapable if you frequented the right crevices of California. But when it came time to follow it up, Gonzalez realized the world was pointing her in a new direction.
This story has been told before. Nite Jewel churned out demos for years, with her record label questioning whether she could go "pop" or not. The influence proved toxic. She realized she needed to separate from them; she had worked independently with success in the past and could do it again. She needed to remind herself why she was making music in the first place. And by the top of last year, she made that happen.
Last January, the pieces started falling into place. "I put all my gear—including my 8 track—in a walk-in closet," Gonzalez says. " I was free from the authority of a label and was back in my element. I felt like I had found my identity again." She was independent, free from authority, and able to regain creative control
The end result is Liquid Cool, a fascinating collection of nine songs produced and performed entirely by Nite Jewel. The record explores the theme of aloneness in a crowded and disconnected world. On "Over the Weekend," Gonzalez aims for a kind of skeletal, kinetic intrigue that unspools into an of-the-moment rallying cry; "Boo Hoo" provides a danceable groove underscoring a tearful refrain; "Kiss the Screen" sounds like the best date you had in high school if it had taken place on Mars. "I felt like I was trying to talk to my audience, but couldn't be heard," she says. "There were barriers like money and bureaucracy." Liquid Cool examines that lack of connection, and does so in intoxicating fashion.
Liquid Cool is due out June 10th via Gloriette Records, Nite Jewel's own imprint on which she released her debut. Free from the constraints of corporate backing, the new album is poised to cut through the din of 2016 and move listeners in incisive and deeply personal ways. Music is usually an act of world building, creating a new plane on which an artist can exist; Liquid Cool is about stripping away the pieces of our own lives until we can really see one another again.
Nils Frahm
nonkeen
Oneohtrix Point Never
Although composer Daniel Lopatin's R Plus Seven contains many familiar sonic touchstones for listeners who have followed the acclaimed electronic music composer's development over the last half-decade, his Warp Records debut is a major departure from his previous work; Lopatin's experimental inclinations lurk behind the scenes – in the concepts and procedures he adopted to create the tracks – while the music itself comes as close as Lopatin has ever gotten to anything resembling traditional song structure. Which, for Lopatin, is only so close: The work is full of overlapping, abstract musical through-lines, puzzle-like pieces that, taken together, might allow you to glimpse an overarching tableau. But it's more about the journey than the destination. R Plus Seven is disruptive and hypnotic in equal measure, and the fun of it lies in trusting Lopatin as he guides you past – and often through – its succession of walls and mirrors.

The Brooklyn-based artist has always deftly balanced the experimental with the accessible: He has released several albums under his Oneohtrix Point Never moniker on various independent labels -- including the 2013 3-CD/5 LP Rifts, a compilation of his early work -- as well as amassing a large catalogue of mini-album tape releases. His most recent disc, 2011's Replica, was built around samples of television commercials; Sasha Frere Jones of the New Yorker called it "music that gently triggers a series of images and feelings, none of which you can name and all of which seem entirely common." He has built live soundscapes at the Museum of Modern Art; collaborated with Montreal-based ambient electronic music composer Tim Hecker on the largely improvised 2012 Instrumental Tourist; and recast the title track from his 2010 disc Returnal as an elegant and emotive piece for piano, featuring the otherworldly voice of Antony Hegarty. Advertising powerhouse Saatchi & Saatchi tapped Lopatin for an installation event at the 2012 Cannes film fest and Sofia Coppola's longtime cohort Brian Reitzell invited him to create original music for Coppola's The Bling Ring. Said the Saatchi execs, "There's this grandeur to his music, but it's always counterbalanced by moments of irony and lightness."

"There's a lot of allegory on this record," Lopatin explains. "Sometimes they are meant to be oblique hints at layout and scale -- like the distance between objects, or a partition between ideas. Sometimes they just ask you to consider the materiality of musical style, through abstraction."
The cover art is a literal and figurative entryway into R Plus Seven, an image adapted by Lopatin's longtime visual collaborator Robert Beatty from a mesmerizing 1982 animated short by Swiss filmmaker-graphic designer Georges Schwizgebel, Le Ravissement de Frank N. Stein, in which score drives the mysterious visuals, a constantly changing succession of rooms.
On a more conceptual level, Lopatin was inspired by avant garde novelist Georges Perec's La Vie mode d'emploi (Life A Users Manual), highly regarded for its intricate, almost game-like structure. The idea that a 600-page novel could depict a split-second moment in the life of a Parisian apartment block became a creative jumping off point for the record. Perec was also known for his commitment to Oulipo (a French acronym for "workshop of potential literature"), whose adherents used constraints – arcane rules or strategies – on their writing as a creative technique. Procedural poetry found its way into RP7 by way of Lopatin's narrators, synthesized text-to-speech voices that Lopatin programmed to read back scrambled text he'd gathered from online Interactive fiction databases and catalogs. Manuscripts, walkthroughs, menu lists, instructions, legal disclaimers -- all were subjected to Oulipo techniques, narrated by synthetic voices and then spread chromatically as sample instruments. It's a technique prefigured in his work last year with visual artist Doug Aitken. Lopatin devised a haunting arrangement of the pop standard "I Only Have Eyes For You," the words cut up and rearranged granularly, as a soundtrack for Aitken's mammoth projected installation on the walls of Washington D.C.'s Hirschorn Museum. On RP7, he even includes a kind of lyric sheet – a form of text art, really – for the physical album sleeve. But the purpose of the narrators' presence, despite the laborious effort it took to edit all the raw sounds Lopatin had collected, is a simple one: "When they speak on the record, it's to signal certain musical pivots, questions or motifs that emerged from the text. Deciding how to fit the text stuff to the musical themes I was working on was purely intuitive. In that sense, the 'procedural' aspects of the record are actually not that important. They just perform a generative function, in that they give me suggestions on what my next step, musically speaking, should be."
Absent from this disc is the sound of the vintage Roland Juno 60 analog synthesizer that the young Lopatin had first experimented with in the basement of his family's home in the suburban Boston area. Lopatin is the son of Russian immigrants, both with musical backgrounds. The keyboard belonged to his father, formerly an engineer in the Soviet Union, and it figured prominently on previous albums. Here Lopatin, working in his Brooklyn apartment, relied for the most part on software synthesizers to build his tracks; then, with engineer Paul Corley, he mixed it down on an analog desk at composer-producer Valgeir Sigurðsson's Bedroom Community studio in Iceland. A significant part of the digital gear that he used to striking effect comes from "software instrumental suites intended for commercials, television and films as score or underscore. I wanted to employ ersatz instrumentation to convey a sort of subliminal Hollywood sound." The album opens with portentous, cathedral-sized organ riffs that wouldn't be out of place in The Omen, giving way, as the album progresses, to seemingly more uplifting, almost heavenly choirs, gleaned from preloaded sounds that were often labeled as "spiritual." RP7 takes you through a labyrinth of twisted idioms, where genre and emotionality engage and grapple with each another in the dark.
"By the time we got to Iceland," Lopatin recalls, "the record had this larger than life digital presence to it. I tried to complicate those ersatz ensembles with room color, so that the end product was ambivalent in a way; no longer in a vacuum, but by no means natural."

With all of its aural hallways and corridors, Oneohtrix Point Never's R Plus Seven is a kind of choose-your-own adventure, reflecting the complexly structured yet utterly freewheeling process behind its creation. Concludes Lopatin, "I aimed to make a record that had this sort of digital plasticity to it. There is a conversation in the world right now about super-computing power becoming mainstream, rendering anyone a producer. That is aimed directly at my generation and onwards. No one in their right mind would make this record other than myself, but I did so using a palette that is readily available. I'm concerned about these new notions of technological freedom because, although there is no pedagogy saying, 'this is how you make a record' anymore, there is a highly regimented and socialized cultural marketplace that reinforces style, which is utterly inspiring to me. It's the control I need to introduce my variations. It's the process of saying 'thanks, but no thanks.'"

-- Michael Hil
Other People
Panda Bear
When Panda Bear met the Grim Reaper, they jammed. Noah Lennox, a.k.a. Panda Bear, a.k.a. one-fourth of the founding members of Animal Collective, has had a far-from-quiet few years since the release of his fourth solo record, 2011's Tomboy. Since the breakout success of 2007's universally-adored Person Pitch, each new Panda Bear release is a highly anticipated event, and with a high-profile Daft Punk collaboration later, that's more the case than ever. But if the title of his fifth solo album as Panda Bear seems to portend certain doom, think again. Taking his inspiration from '70s dub duo albums like King Tubbys Meets Rockers Uptown and Augustus Pablo Meets Lee Perry & the Wailers Band, Panda Bear prefers to frame his latest work as less of a battle and more a collaboration. "I see it [as] more comic-booky, a little more lighthearted," he says. "Like Alien Vs. Predator."
Panda Bear Meets The Grim Reaper finds our hero leaving the airy minimalism of Tomboy and unpacking his sonic toolbox again, rearranging the multitude of his disparate influences into the ever-morphing concoction he refers to as "the soup." Old school hip-hop textures and production techniques meld with the intuitive, cyclical melodies he has become known for, for a sound that is at once dense and playful. The slithering beat of "Boys Latin" is topped with a campfire-ready chant that wouldn't be out of place on an early Animal Collective record; on album centerpiece "Mr. Noah", a pulsing swamp of buzzes and squeals blossoms into a rousing, immediately infectious chorus. "Tropic of Cancer" punctuates the album with a head-turning horn intro and an ethereal harp sample taken from, of all places, Tchaikovsky's The Nutcracker Suite. He experiments with balladry even further on "Lonely Wanderer," a dreamy piano haze laced with a foreboding synth growl. Noah has taken the effortless pop sensibilities he showed the world he was uniquely adept with last year's Daft Punk collaboration, and gone back to the laboratory with them, twisting them into something darker and more tactile.
It's a layered, at times wholly unidentifiable soundscape, and so it may come as a surprise that Panda Bear utilized readymade sample packs throughout almost the entire record. "I got into the idea of taking something that felt kind of common — the opposite of unique — and trying to translate that into something that felt impossible," he says. Breaking with his previous practice of largely creating each album in a fixed environment, Noah says the recording process was "really disparate, I was all over the place." The textures for the album came together everywhere from El Paso, Texas, to a garage by the beach near his home in Lisbon, Portugal, where he has lived with his family since 2004. In a relationship that already proved fruitful on Tomboy, Panda Bear partnered again with Pete "Sonic Boom" Kember, this time in a more top-to-bottom production role. "He brings stuff to the table that I wouldn't think of," says Noah. "You not only go to [new] places, but you figure out things about yourself that you wouldn't have otherwise."
Ultimately its dynamism, not death, Panda Bear is tackling. "Some of the songs address a big change, or a big transformation," he says. "Meeting the Grim Reaper in that context I liked a whole lot." Panda Bear Meets The Grim Reaper signifies a pivotal point for an artist who has proven he can continue to evolve while remaining at the top of his game. "It's sort of marking change — not necessarily an absolute death, but the ending of something, and hopefully the beginning of something else."
Over the last year, Panda Bear has been touring with what is his most developed live show yet, featuring eye-popping, candy-colored visuals by frequent Animal Collective collaborator Danny Perez, ever complimenting his vivid sonic palette. Panda Bear Meets The Grim Reaper comes to hyper-real life in this live context, melding the emotional melodicism of the album with the dizzyingly affective light and video show, creating a deeply connective fan experience. Panda Bear meets the Grim Reaper in these live shows, and we are all witness.
Pantha Du Prince
Pantha Du Prince has shared "Frau Im Mond, Sterne Laufen" the second full song producer Hendrik Weber has made available from his anticipated upcoming album as Pantha Du Prince, The Triad. It premiered via NPR's Songs We Love.
The track, whose title translates to "Woman In Moon, Stars Racing," begins with characteristically beautiful shimmering ambience and seemingly scattered bits of percussion that coalesce into an addictive, ecstatic beat. The mysterious arpeggiated synth line that emerges from the ether is representative of Weber's experiments with analog synthesizers throughout the album.
The Triad is out May 20th, and The Winter Hymn EP is out now on Rough Trade. It is the first Pantha Du Prince solo album since 2010's breakout Black Noise.
On the song's conceptual genesis Weber said,
This album is about concrete utopia: how does The Triad affect our direct interaction, and how can we have a better life in the moment and not in a future vision? I came to the conclusion that it's about social interaction with other human beings; otherwise we are just lost.
And the Fritz Lang movie Frau im Mond is basically about a concrete utopia as well. You have certain secret societies that control the world, and then you have the mad scientist who has the secret formula to a rocket engine.
But the funny thing is, for the premiere of the film they built a rocket, and this rocket model was then used as a real early rocket. And this is what I think happens a lot today, without the people recognizing.
Pantha Du Prince also recently shared an interactive soundboard featuring a myriad of sounds and clips from The Triad, which are triggered using your keyboard. Try it out HERE and read about it via The Creator's Project.
Pantha Du Prince has announced a performance at the Montreal Jazz Festival on July 3rd, and will be playing festivals and headlining shows throughout Europe in May, including Primavera Sound Festival. He will be announcing US dates in the coming weeks.
Pantha Du Prince Tour Dates
May 19-21 – Rome, Italy – Spring Attitude Festival
May 20-22 – Bordeaux, France – Hors Bord Festival
June 3 – London, UK – Jazz Café
June 1-5 – Barcelona, Spain – Primavera Sound Festival
July 3 – Montreal, QC – Métropolis, Montreal Jazz Festival
July 13-17 – Dour, Belgium – Dour Festival
July 14-17 – Southwold, UK – Latitude Festival
Septt 2-4 – Stradbally, Ireland – Electric Picnic
Sept. 24 – Bochum, Germany – Ruhrtriennale
Assets, including a full bio, can be found HERE.
Contact: Jonathan Williger
Pantha du Prince - Frau Im Mond, Sterne Laufen
PC Music
PC Music is one of the most vital and discussed new 'record labels' of recent times. The label was founded by London based producer A. G. Cook and features his own output and that of Hannah Diamond, GFOTY, Danny L Harle, Lipgloss Twins and more.
It has been called "one of the most confounding pop-music phenomena to appear in a long time" by Pitchfork, cited as "an on-point vision of the future" by FACT, and as working with "the rapid-fire of a pop factory, the ideology of the avant-garde, and the critical awareness of the best net art" by Dazed & Confused.
Soundcloud – 4.5 million plays / 100k likes
Facebook – 15k fans
Twitter – 10k followers
YouTube – 370k views
Primal Scream
In an old black and white photograph, Bobby Gillespie is clutching an aerosol spray, grinning at the product of his handiwork now emblazoned on the jet plane behind him, which reads: "Primal Scream …. Know What I Mean". No question mark, it's something more like an invitation, meant for those who want to believe, written in the different colours of rock'n'roll, dub, electronica, the purest pop and more.
Spin that kaleidoscope, and the new Scream record Chaosmosis is everything anyone might wish for and then more. It's quite possibly the freest-sounding album the band have ever made (and this 11th studio effort in the better part of three decades) – 10 songs by turns angry and euphoric, personal and political, sounding like the distillation of so much that has come before plus a shot into the future. Opener Trippin' On Your Love arrives with a drum loop and Duffy's keyboards, then blasts into untrammeled ecstasy, picking up from It's Alright, It's Ok, the last track on 2013's More Light. Backing vocals come from Danielle, Este and Alana of Haim, friends with the Scream since playing with them at Glastonbury two summers ago. "It's pure love," says Gillespie of the song.
Recorded in London, New York and Stockholm and written and produced by Gillespie and Andrew Innes, the album soon shades into darker territory, but the process of making it was quicker and easier than it's ever been for the Scream.
"I think we're getting better at writing songs and more confident and less self-conscious," says Gillespie. "We're better at letting things flow. Whereas 20 years ago," – around the time of that old b&w photo – "it was fucking painful trying to make a Primal Scream record, it was like hell. I'm clearer-headed now, I'm better expressing my feelings and what I want to say. I'm trying to make sense of my life, of the the world, and I'm trying to put it into a pop song."
Sharing the songwriting credits on three tracks (and production duties on those and a further two songs) is Björn Yttling, sometime bassist in Peter Bjorn and John, while other guests include Rachel Zeffira from Cat's Eyes and the 23-year old Sky Ferreira. The latter became friends with the band in LA after she first asked them to work on a record of hers, and duets with Gillespie on Where the Light Gets In, the exhilarating first single from the album. It features a chorus that another friend of the group, Noel Gallagher, told them late one recent night is the best they've written in years.
Of the same ilk, and featuring Haim again, is 100% or Nothing, a barnstorming raver, except with a lyric that screams devastation and dislocation, a song described by Andrew Innes as "kind of an electronic Northern soul record". "That combination of sadness and joy, that's what I love in music," adds Gillespie. "With that, you can seduce people."
Like so often with the band, the conversation diverts into a discussion of the favourite sounds, whether the glam rock and punk on which they were weaned or Skip Spence and African Dub Chapter 3. Those literate in the secret language that the Scream speak might also make out traces of other seminal outfits on Chaosmosis, whether the Stooges (on Golden Rope) or the early Cure ((Feeling Like A) Demon Again) or the quirky electronica of something you might find on Cologne label Kompakt (Carnival of Fools). But as the band say, "we could try and be cool … but at the same time, we always loved the Stylistics or Tina Charles." I love to love, indeed. "The history of pop music is in our DNA."
Try and pinpoint them further, and the nearest for this record you'll come is Siouxsie and the Banshees. "We loved those records when we were teenagers, songs like Happy House or Spellbound, because they were great pop songs, but there was something dark and twisted about them as well. I think this record has a similar attitude." But nothing neatly sums up the scope of this album and the range of songs here – from the fragile Private Wars to the elegiac Autumn in Paradise. It's been a long time since the rules and structures that bind other bands applied to Primal Scream.
The album cover art is the work of another friend, the Turner Prize shortlisted Jim Lambie, and as Gillespie says, "we work more like artists than a rock band; jamming with a whole band to write songs is not our way. We'll have tracks full of riffs and ideas, which Andrew and I will work up together, putting one thing with another to create a song. We work very instinctively – we go with what feels right."
Or as the Scream once also said before: don't fight it, feel it.
Chaosmosis is a record written in the shadow of hard times. "The current political climate is deeply upsetting and we're aware of it and opposed to it and we'd like to see something different," says Gillespie. But it's not a polemical album. "It can sound an angry record, but it's also quite a personal record. I want to write about real situations, things I feel strongly about. But I also think the music's becoming clearer … the lyrics are clearer."
Chaosmosis: the light shines on.
"Art, politics, music … the people I love are the people who care about something, who care about beauty," says Gillespie. "That's what we're trying to do here. And this album is beautiful."
Project Pabst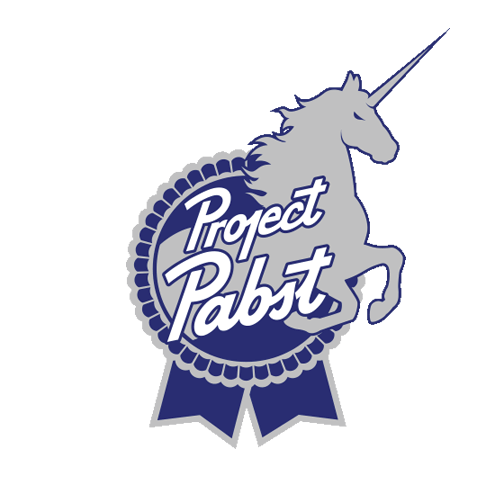 Psychic Ills
The seekers in New York City's Psychic Ills have spent more than a decade following their muse wherever it takes them. Inner Journey Out, the band's highly anticipated fifth album and first since 2013, is the culmination of an odyssey of three years of writing, traversing the psych-rock landscape they've carved throughout their career and taking inspired pilgrimages into country, blues, gospel, and jazz.
Inner Journey Out started out the way many Ills records have - with frontman Tres Warren's demos. Like all of their records, Elizabeth Hart's bass is the glue that holds everything together. Where other recent albums found Warren overdubbing himself to create a blown-out, widescreen sound, this recording handed the reigns to a multitude of guest players. A cadre of musicians and vocalists – including Mazzy Star's Hope Sandoval, who duets on lead single "I Don't Mind" – join in on the journey. This is the first record to feature touring keyboard player Brent Cordero, his Farfisa and Wurlitzer work is a staple throughout. Rounding things out, is a platoon of drummers and percussionists including Chris Millstein, Harry Druzd of Endless Boogie, Derek James of The Entrance Band, and Charles Burst, one of the record's engineers. These musicians build the frame on which Warren lays his hazy guitar and vocals. An endless array of friends and guests also provide pedal steel guitar, horns, strings, and backing vocals, which culminate in a career-defining moment for the Ills.
Thematically, Inner Journey Out is a detailed exploration of the interior and the exterior, and the pathway between the two. The focused songwriting makes the stylistic departures fit seamlessly within the band's dexterous ethos. The rousing gospel number "Another Change" and the far-out free jazz exploration "Ra Wah Wah" help shape Inner Journey Out into a multi-faceted, full album experience. It's the most personal Psychic Ills album, too, hinting tantalizingly at love and loss but denying the listener resolution — asking questions, but never answering; seeking, but never fully concluding.
A decade on from releasing their critically lauded cult debut, Dins, and the deep dive into cosmic improvisation of Mirror Eye that followed, through the more recent and straightforward outings of Hazed Dream and One Track Mind, Psychic Ills have delivered their most remarkable statement yet with Inner Journey Out.
File next to other drop out symphonies like Ladies and Gentlemen We Are Floating in Space by Spiritualized, Pacific Ocean Blue by Dennis Wilson, and Born to Be With You by Dion, and let your journey begin.
Rabit
RBMA
The Range
The internet inspires everything around us. It's changed the world we live in, simultaneously showing us how much there is to know and how close to our fingertips it is now. We communicate with dizzying volume and speed, via ones and zeros on a scale unthought-of of even fifty years ago. As The Range, James Hinton has made a record as part of the last generation that will remember going online for the first time. The magic of Potential- his first album for Domino - is as a document of its time. It is a notebook from 2015, when someone took stock of the expansive and strange world being opened up in front of us and set it to music, to move us.
The Range began in a basement in Providence, in 2011. A physics graduate of Brown University, Hinton made the computer his primary instrument after falling under the spell of the Baltimore club scene, bringing in his broader sonic influences from early '90s jungle, early '00s grime and mid '00s electronica to a new sonic whole. The software was the thing at home, but what excited the young producer was the network, and where he spiraled was YouTube. "I remember thinking, this is insane, and special. All of these people are sitting in their bedrooms, spilling out their guts, and I'm all the way over here, in my room, listening. I knew the music I wanted to make was like the music I loved – different, disparate but defined – and here were all of these collaborators, in cities I had never even visited."
Potential uses as its backbone a series of vocal samples that Hinton has found in the forgotten corners of the site, guiding us around the hinterlands of content, introducing us to unknown artists expressing themselves unfettered by the constraints of industry, lost in the infinite potential of an audience unknown. But his are human stories: he might be fascinated by the code that determines his journey, but what really grips him are the real stories behind the samples. "I am very conscious that these people who I have sampled elevate what I do, just as much as my record brings their work somewhere else."
This is modern day storytelling. On '1804' he harkens back to grime's dancehall influences, sampling Kingston, Jamaica's Naturaliss (88 views); on 'Falling Out Of Phase' he makes use of a Keyshia Cole cover performed in front of a shower curtain (12,623 views); on opener 'Regular' he employs spare, impactful synth and beats as the backdrop to a monologue from London MC SdotStar (45 views). "Right now I don't have a backup plan for if I don't make it / But even if … / I'll just decide to move on to something bigger and better."
Hinton's work holds those raw human elements dear within his digital pathways but Potential is still malleable, unique. There's a hyper-modern streak to The Range's work, one that owes as much to DJ Rashad as it does international influence from his introduction to the works of Kieran Hebden and his experiences with the grime scenes of London. "It speaks to me first and foremost in an intellectual way," he says, "but it's obviously so much more a club experience. It was so cool to hear it in that way. In New York you don't really get that so much – just people absolutely losing their minds." In his drum programming it is easy to hear footwork influences, another genre he says opened him up to a whole new world of musical possibility: the skittering hats, the triplet inflections, especially on tracks like 'Florida'. But while footwork is made for ankle-breaking nighttime scenes, Potential is as much for the bedroom as it is for the club. There's something beautifully downtempo, unhurried, about his explorations, recasting those found vocal samples as ethereal, otherworldly backbones around which gauzy, melancholic tracks can be built.
With Potential, The Range has a made an electronic record ultimately full of heart. The story is of the internet as the junction where humans from either end of the line meet at the nexus and something else, something unique arrives. Potential is a record steeped in histories – of its characters, of its forebears – but is startlingly new and alive: the network may be ones and zeros but the circuitry here runs on blood, still.
Robert Glasper/Miles Davis
Miles Davis was, in his time, a true rarity: a superstar of jazz who was constantly voyaging into new directions and genres with an ever changing cast of collaborators. Throughout his discography, sweeping change could happen based on who was in the studio with him, and what he allowed them to do in the context of his stunning musical vision. Few American artists have impacted popular music and culture in as broad and long-lasting a way as he did.
By similar design, pianist/producer Robert Glasper has built a career out of a vibrant fusion of R&B, jazz and hip-hop. As frontman of the acoustic Robert Glasper Trio and the electronic Robert Glasper Experiment, he's pushed the boundaries of each genre he works in to their breaking point. This is the artist whose major label debut, In My Element (2007), featured mashups of Herbie Hancock and Radiohead and tributes to rapper/producer J Dilla. 2013's acclaimed Black Radio boasted collaborations with Erykah Badu, Ledisi and Lupe Fiasco and was capped by a sprawling cover of Nirvana's "Smells Like Teen Spirit"; it won a Grammy Award for Best R&B Album.
Glasper will join forces with the music of Miles Davis for a new album that brings Davis' sound into the 21st century. While 1998's Panthalassa: The Music Of Miles Davis 1969-1974 featured ambient tone poems of Miles' electric sound remixed by bassist/producer Bill Laswell, this as-yet untitled album is unlike any other in Davis' discography.
"I didn't want to do just a remix record," Glasper explained. "My idea was to show how Miles inspired people to make new art."
The album blends a diverse group of master takes and outtakes from across Miles' incredible tenure with Columbia Records (1955-1985) with original reinterpretations of songs by Davis. From the obvious (riffs and passages within the catalog) to the obscure (samples of Miles' in-studio instructions spoken after false starts), Glasper has built something unique but still unquestionably Miles.
Knowing that "Miles didn't have one audience," Glasper recruited a legion of diverse guest artists to add to the magic of the project. Glasper's familiar collaborators, including R&B singers Erykah Badu, Ledisi and Bilal, are joined by British soul singer-songwriter Laura Mvula, hip-hop producer Rashad Smith and Grammy-nominated Australian neo-soul quartet Hiatus Kaiyote.
Glasper, who is also scoring the forthcoming biopic Miles Ahead, directed by and starring Don Cheadle, sees this as an incredible chance to deepen the impact and artistry of Miles Davis. "He was past a person," Glasper said. "He's more of an idea that people strive to have. Yet, he was."
Roly Porter
ROSTAM
serpentwithfeet
Sharon Jones & The Dap-Kings
Sharon Jones & the Dap-Kings are one of the world's best live bands. Enraptured audiences, sold-out shows, invitations to the world's finest music festivals. You know, that sort of thing.
If there's any downside, it's that the constant demand for Sharon Jones & the Dap-Kings' shows sometimes gets in the way of making new Sharon Jones & the Dap-Kings' music.
But after two years of touring behind 2010's I Learned The Hard Way, the band (drummer Homer Steinweiss, guitarists Binky Griptite and Joe Crispiano, trumpet player Dave Guy, conguero Fernando Velez, saxophone team Neal Sugarman and Cochemea Gastelum and bassist/producer Gabe Roth) reconvened in Bushwick's Daptone House of Soul Studios and Daptone "West" in Riverside to begin work on their fifth album.
"My philosophy is just not to get in the way of what's already happening and just keep working and if something's easy, it's easy, and if it's hard, it's hard," says Roth. "It doesn't matter. Whatever is good is good, it doesn't really matter the process."
It can take a lot of work to make a song perfect, but the Dap Kings are no stranger to hard work. Roth had played in various New York funk and soul outfits in the '90s, and it was during a session for Lee Fields that he met a background singer named Sharon Jones. She was already a member of one of New York's most popular wedding bands, but as soon as he heard her sing he knew he needed to keep working with her. They immediately cut the early single "Switchblade", and in 2000 joined together to form Sharon Jones & the Dap Kings.
Their 2002 debut Dap Dippin' with Sharon Jones and the Dap-Kings turned the heads of soul aficionados everywhere, and 2005's Naturally increased the heat. By the time they released 2007's 100 Days, 100 Nights they had fully mastered their combination of Motown pop smarts, Stax grooves and rafter-rattling performances. That album landed in critics lists everywhere and eventually moved over 100,000 copies; not bad for an independent release. The follow-up, 2010's I Learned the Hard Way, sold that much in only a few months debuting at #16 on Billboard's Top 200 Album chart.
Funk and Soul fans noticed that a new force had fully arrived, and they weren't the only ones. The Dap Kings enjoyed tremendous success on TV, appearing on The Colbert Report, Late Night with Jimmy Fallon, The Late Show with David Letterman, The Tonight Show with Jay Leno, The Late Late Show with Craig Ferguson, Conan, 2010's Night of Too Many Stars, and 2012's VH-1 Divas. Sharon and the band were invited by Prince to open for his show at New York's Madison Square Garden, as well as in Paris and other European cities. At each show, Ms. Jones and the Dap-Kings were asked to join Prince on stage for collaborations during his set vice versa. Prince wasn't the only one who wanted some of that Dap sound. Sharon has collaborated with David Byrne, They Might Be Giants, Rufus Wainwright, Lou Reed and joined Michael Bublé on Saturday Night Live to perform their duet "Baby (You Got What it Takes)". Sharon also acted and sang in the Denzel Washington film, The Great Debaters, while the Dap-Kings returned to the studio with Mark Ronson to record two Amy Winehouse tracks posthumously (after their success on Winehouse's Back to Black) for Lioness: Hidden Treasures, and worked with producer Bob Rock, Beck, John Legend, The Heavy, David Byrne & St. Vincent, Ariana Grande and Sara Bareilles.
So yeah, they've been busy. But after carving out time for writing and recording, the Dap Kings found themselves with an even better problem than too much demand for their performance services: too much great material. They had 30 songs to choose from, which eventually got whittled down to the 10 you hear on Give the People What They Want. And a funny thing happened during the editing process.
"It's definitely still soul music, but there's some turns in this one," says Roth. "As far as which songs made the record and which songs got cut, I think a lot of the ones that ended up on the record are the things that were a little bit more interesting and quirkier. I feel the rhythm section on this record is settled more than they've ever been before. And the horn section...the thing that those guys are really getting off on now is not blasting the high notes and stuff as much as they used to. It's more about kind of vibrating together. It really is part of the rhythm section."
Roth is aware that there are plenty of people who might write his band off as a nostalgic trip. But if you just listen to the ten songs on Give the People What They Want, you'll hear a band that isn't interested in recreating anything or obsessing over what others did before. You'll hear a band that is still growing and experimenting, while continuing to connect with and inspire people in the here and now.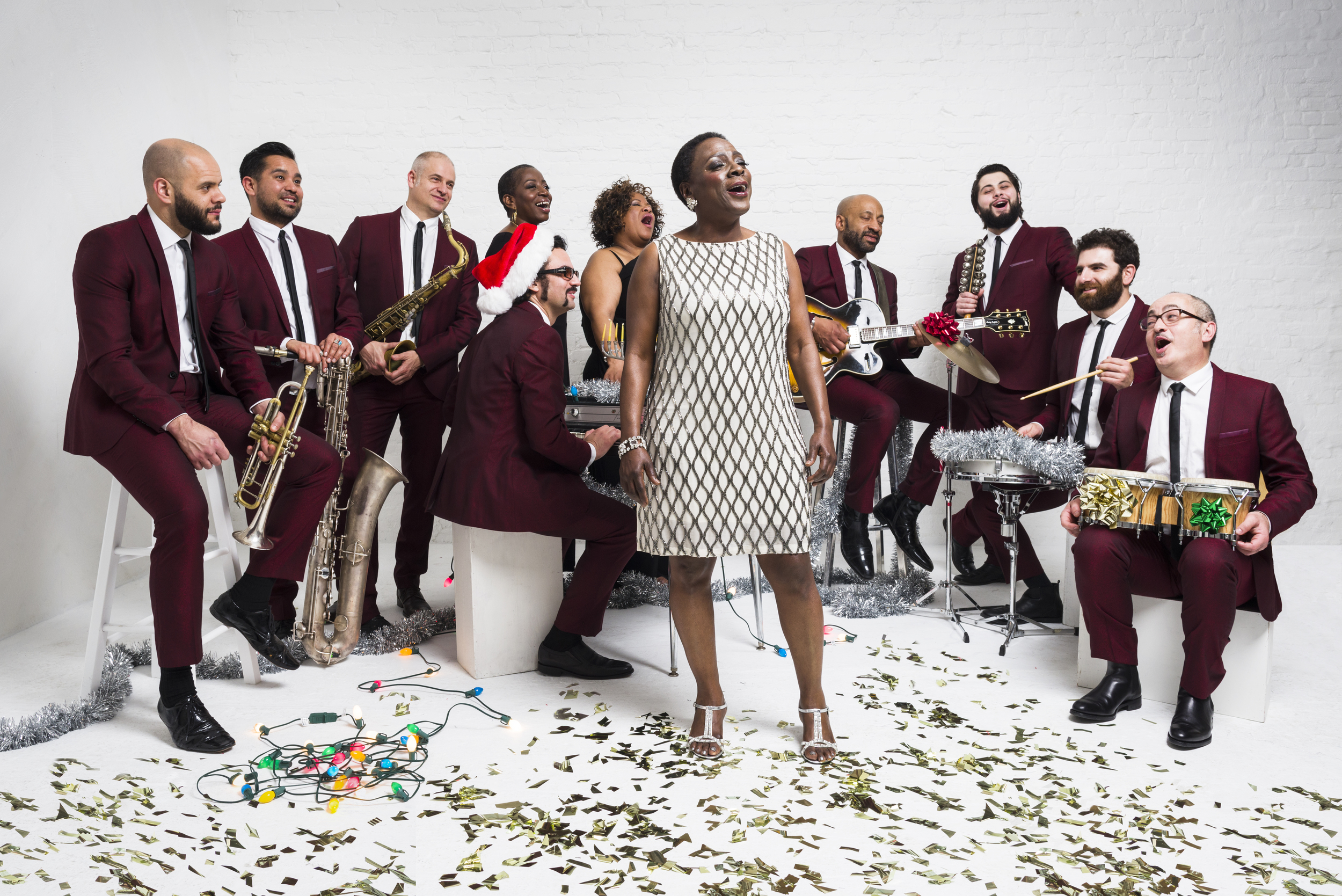 Shlohmo
Dark Red is the second full-length album from Shlohmo, aka 25 year-old Los Angeles native Henry Laufer. The record is an uncanny marriage of his ever-evolving, richly textured sound with shades of '90s IDM, R&B, cassette-tape Jungle, and, in an unexpected turn, sludge metal. "It sounds like if Electric Wizard tried to make an R&B record," he says, "or Boards of Canada meets Burzum by the River Styx."

Shlohmo's music thus far exists in the poles between the subtly textured tracks of Bad Vibes and the booming sinister synths and hi-hats of his production work and remixes (such as his split EP with Jeremih, Banks' "Brain", remixes for Drake + The Weeknd). Dark Red utilizes Shlohmo's existing palate but also mines the noises and imperfections inherent in analog production and naturally damaged sounds. Side-stepping current trends that lean towards pristine, computer-generated production, Dark Red explores natural distortion, fuzz and noise as compositional tools, intentionally distressing sounds to echo the feeling of the icy menace and emotional charge found on early black metal tapes. The result is a deeply personal listen, Shlohmo's boldest statement yet.

This isn't an album which fades into the shadows. The eerie, squalling synths of "Ten Days of Falling" usher in a world of phosphorescent disintegration and decay; from the looming claustrophobia of new single "Buried" to the minimalist pindrop orchestration of "Remains" and the carnal hum of "Ditch", there is palpable anxiety and discord. "Relentless" and "Slow Descent" explore an internal sense of pain and sorrow that adds a stark emotional charge to the record.

Laufer explains,

"When I started working on Dark Red about two and a half years ago, I had just moved back to LA and built a small studio in my apartment, mostly with my dad's old gear from the 80s. I had just lost some people close to me and was dealing with another loved one's health issues. I was all over the place mentally, and I think it reflects in this record whether I like it or not.

The only thing I did know going into it, was that I wanted this one to be loud, and not just loud but really really f***ing loud. I wanted the sound of the thing to be devastating and violent. Recordings that force you to feel something even if that something isn't good. I'm proud to have made something polarizing, a record that's strong and undeniable even in its moments of pure anxiety and confusion. It's tragic and painful at times, but that's all part of it and I want that to be heard and felt. You don't have to like it, just listen to it."

Dark Red will be released April 7th, 2015 on True Panther/WeDidIt, with pre-orders available on iTunes,Amazon and True Panther. Fans will also be able to see Shlohmo's first ever fully live tour throughout the Spring in North America, with all dates below and tickets available on his site.

Dark Red Tracklisting
(April 7th, 2015 | True Panther/WeDidIt)
1. Ten Days of Falling
2. Meet Ur Maker
3. Buried
4. Emerge From Smoke
5. Slow Descent
6. Apathy
7. Relentless
8. Ditch
9. Remains
10. Fading
11. Beams